Horror Squad is a 1-4 players co-op horror game where you have to conduct a ritual to get rid of menacing creatures which have invaded the school.
Feel free to check out the gameplay here:
Storyline
Our job is to investigate haunted areas and get rid of ghosts and monsters living there. To do that we have to perform a counter ritual and then fight the maleficent presence in the area. Thankfully, your trusty friends will be with you all the way. But will you be able to escape together?
Gameplay
The game is basically divided into 2 parts. In the first one, you have to solve puzzles and avoid creatures (by hiding in the lockers or fighting them off) to find all the ingredients for the ritual. In the second part, you have to kill the enemy.

Sounds easy? Well, you think so until you realize that you've probably already wasted all the bullets that you had during the first part of the game, your friends are already turned into dolls, and… you're next.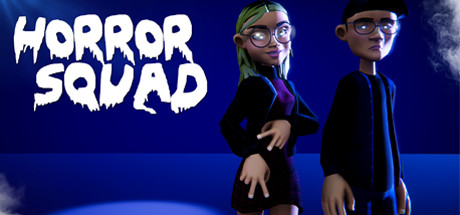 Advantages
1. This game is scary – at least for the first time you play it. Going in, you'd probably expect something like Phasmo (like most of the players) due to the way the game presents itself on Steam. Get ready to be surprised! The game is absolutely different from anything you'd expect looking at the game page (which is a good thing and a bad one at the same time).
2. It's goofy and hilarious to play with friends. You'll have a blast playing it for the first time. I mean, a BDSM lady is kidnapping you and putting you in a cage every now and then. Isn't it hilarious?
3. The goal is simple but there's more to the game at the same time. Honestly, this title reminds more of Pacify or Devour than Phasmophobia. And both of the games are pretty entertaining. This one is pretty cool as well in that sense.
4. The puzzles are pretty interesting. Solving them in an efficient way that leads to a minimum amount of bullets to be wasted, required some teamwork and a couple of tries.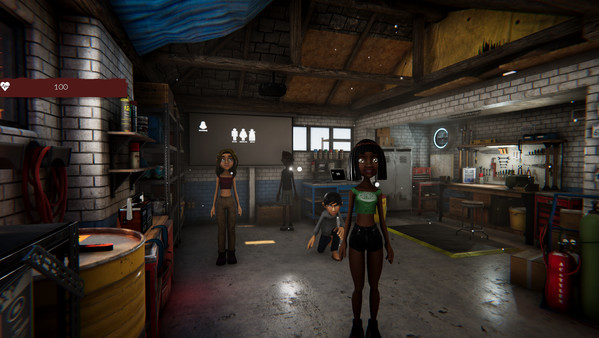 Disadvantages
1. If you were comparing the game to phasmo – it's not phasmo. The game presents itself in a misleading way which can't be good as you'd get easily disappointed expecting something else.
2. Some of the codes / items are pretty easy to miss even though they are "in the open". It will inevitably make you feel lost and will make you wander around for a good bit until you realize that the solution was right in front of you all this time.
Rating
I'd rate this game 6.5 rituals / 10. Honesty, it deserves more and less at the same time. It's a pretty cool game and I would like to rate it higher BUT it's also pretty misleading and makes you think that it's similar to Phasmophobia. I mean, all the disappointed people have a reason to feel this way. A title shouldn't ever be misleading.
Credits
More by the author
Related