Get lost all over again with these open-world games you can play in 2021! 
If you're looking for a new open-world adventure released in the last year for you to get stuck in, and which is something you haven't been told to play a million times already, you've come to the right place. We have got quite the selection to offer from Viking survival to Greek mythology, and some classic medieval-style journeys too!
VALHEIM
In this Viking survival game, you are thrown into a weird, procedurally-generated, Nordic world and must work your way to freedom. But once you step into the woods, freedom will be the last thing on your mind. From collecting resources to building a base, to battling mythic beasts throughout the countryside, there's going to be a lot to keep you busy.
OUTRIDERS
The reason this is on this list is because of its beautiful planets you can explore, pick up side quests, discover secrets, and generally have fun shooting all sorts of corrupted monsters and people in. You're still exploring and therefore looting.
GENSHIN IMPACT
Explore stretches of beautiful wilderness to battle through, towns to question, and secrets to uncover across the map. Match elements for battles and puzzles so you can manipulate the environment around you.
EVERSPACE 2
Exploring the final frontier is magical, especially when it's through the twinkling stars with fast-paced combat at every turn of the wing. Balance your time between jetting off in search of new places, frantic dogfights, crafting, mining, and even some puzzles to keep you curious.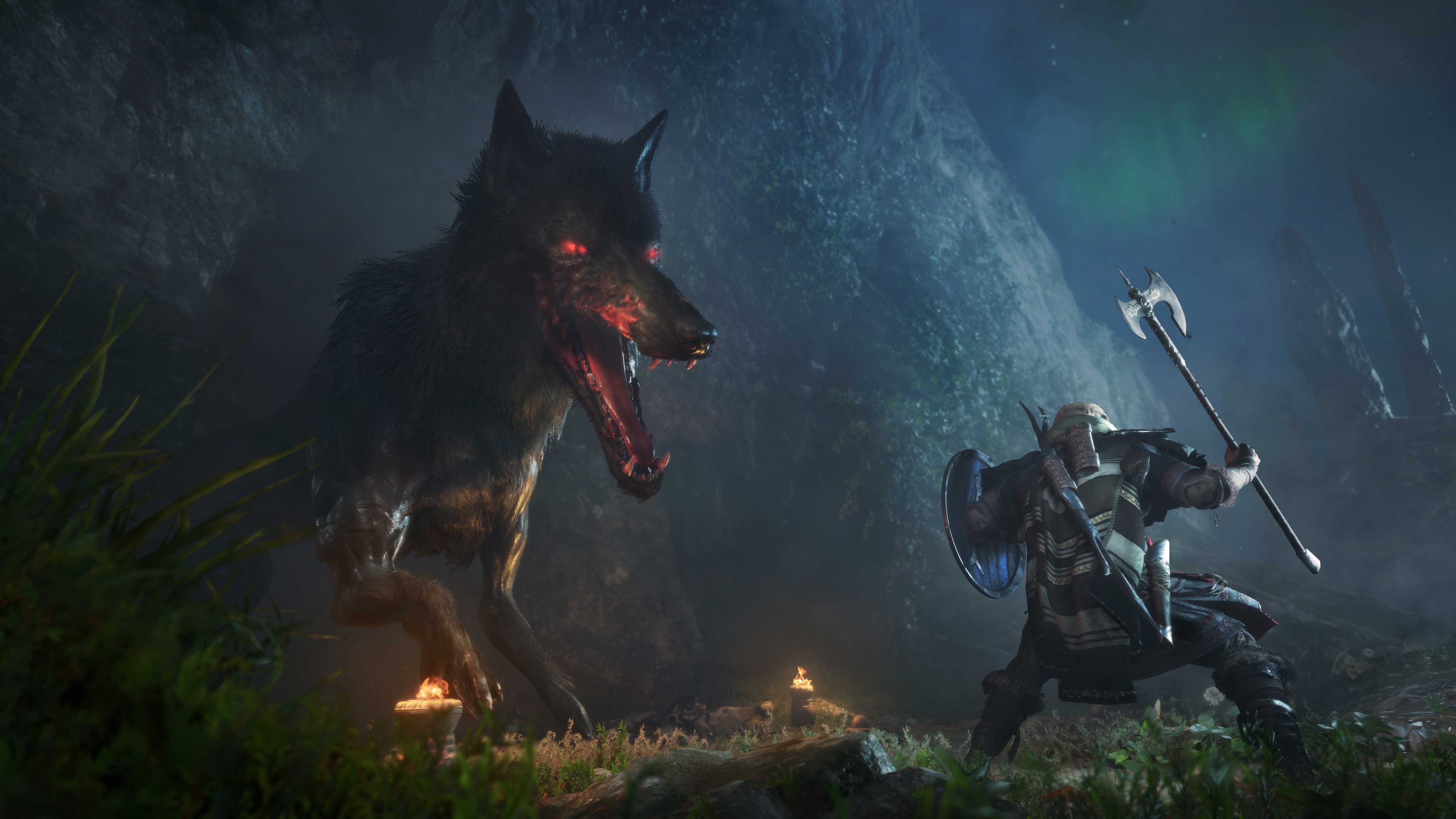 ASSASSIN'S CREED: VALHALLA
A lush look at the British countryside and Norwegian shores, plus all the legends and history that come with them. You can really get up to all the viking-based shenanigans you want, as well as other stuff like petting fluffy cats. A world to replace real life for hundreds of hours.
WATCH DOGS: LEGION
Hack, stealth, and fight your way around solving missions and generally having a blast as a techie mastermind. Plus, there's the opportunity to recruit new characters, so you can enjoy the action playing as anyone from leather jacket clown badasses to our favorites.
MOUNT & BLADE II: BANNERLORD
A strategy game where you build up your army by completing quests and starting battles as you go, which is a bit unlike most strategy games. You're getting down in the blood and dirt with the rest of them, battling it out in third person before you switch back to map view to better plan your quests.
CLOUDPUNK
You're a delivery person who is tasked to pick up things, drop them off, and not ask too many questions. A thankless job, but that's the dystopia we all know and love. Grinding away with your dog by your side for comfort and a ticking package you'd rather not think about.
IMMORTALS FENYX RISING
An action-adventure game full of puzzles, battles, and a vast open world to explore with each region inspired by different gods. You'll even meet various other stars and you can greet everyone you know and love all over again.
---
VIDEO CHAPTERS:
Intro 00:00​ 1 Valheim 00:55​ 2 Outriders 01:46​ 3 Genshin Impact 02:38​ 4 EVERSPACE 2 03:24​ 5 Assassin's Creed Valhalla 04:13​ 6 Watch Dogs: Legion 05:04​ 7 Mount & Blade II: Bannerlord 05:51​ 8 Cloudpunk 06:41​ 9 Immortals Fenyx Rising 07:31​ Outro 08:25