Sometimes you just want to sit down to your keyboard and mouse and actually see the end credits without dedicating your life to the cause.
Getting to the end of the game in one sitting is a very specific kind of joy. A giant tick of completion when our backlog of steam guilt is wobbling precariously in a stack. Based on this list, one sitting is up to five hours. Here are the best games to play in one sitting in 2021!
SCOTT PILGRIM VS THE WORLD: THE GAME – COMPLETE EDITION
It has been a whole ten years since the launch of the size growing delight of Scott Pilgrim VS the world, Ubisoft has released the game which actually disappeared back in the day due rights issues. Now though, everyone can play and experience the story of Ramona Flowers while battling her evil exes in the name of love. Even better is that exploring this cartoony Toronto of retro style millinery will not take you days to complete.
A SHORT HIKE
Some games are just built to soothe your soul and the fact that ASH can do it in a delightful run time less than your Oscar contender is quite frankly absurd. Playing as little Claire fluttering around an island, chatting with other climbers on the way to the mountain summit and just generally exploring is the kind of charm that everyone needs in 2021. This is all about making your own adventure, experiencing the world at your own pace, and just taking things as they come while listening to the brilliant soundtrack.
DARK PICTURES: LITTLE HOPE
As interactive horror movies go, no one does it quite as well as Supermassive Games. This studio takes on the creepy Little Hope with its claustrophobic fixed camera angles and Hollywood talents that includes Will Poulter. Little Hope is a ghostly tale as five people get stuck in the titular town. Even better for the one-sitting affair is that there's a multiplayer mode where everyone can play together and make sure everyone is to blame for the success or indeed, well failure, and inevitable death that awaits.
UNTITLED GOOSE GAME
Being a horrible goose in the village has many benefits. You have an option to honk whenever you want. You can harass innocent people just trying to do their jobs and you can do it all in one night. House House's game is a gleeful cartoon staff experience and shouldn't take you longer than three hours to finish in one go even if you want to take on all the optional objectives, you will still be in bed before the wee hours.
MAID OF SKER
Horror games are quite often short, sharp shocks and Maid of Sker is no different. This creepy folktale from Wale's Interactive will just take you four hours to see the credits roll, that is if you are brave enough to go through the grim hotel without a break or six. Stealthy horror is the order of the day here and you will need to keep away from the nasties that lurk in the dark. Maid of Sker is actually based on the novel Lorna Dune by author RD Blackmore.
TINY LANDS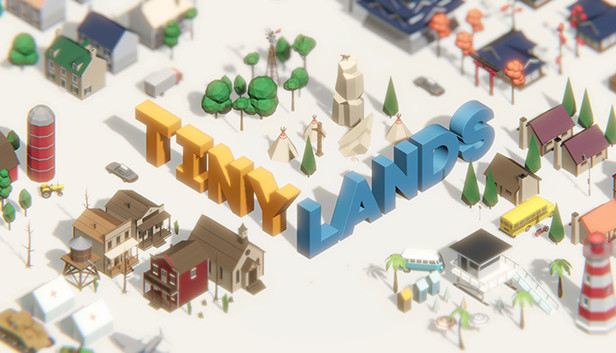 From scares to meditation, it is time to feel like a chill Sherlock Holmes for a few hours. If the Where's Waldo style approach of hidden folks appealed, you are going to love the beautiful spotlight difference of Tiny Lands. Here you are given two, well, tiny lands. Perfect frozen 3D landscapes with 5 differences and all you need to do is zoom in with your keyboard to find them. While others are very easy to spot, others can be gloriously fiendish but you won't mind as each miniature land feels perfectly zen as you spin and zoom to find for the tiny inconsistencies.
CARRION
There are a number of games out there that require most of your soul and as well as all of your time. Carrion is perfect for people who have a life to besides playing on their devices for many reasons. Not only is this a reverse horror game where you can finally turn the tables at every pus-oozing monstrosity that ever stops you at air vents, it's also bite-sized. This shouldn't take you more than five hours to crunchily dispatch all those scientists who so cruelly kept your prisoner in a lab. Revenge is really even tastier when you can get it all out the way in one evening.
---
VIDEO CHAPTERS:
Intro 00:00​ 1 Scott Pilgrim vs the World: The Game – Complete Edition 1:05​ 2 A Short Hike 1:55​ 3 Dark Pictures: Little Hope 2:53​ 4 Untitled Goose Game 3:55​ 5 Maid of Sker 4:50​ 6 Tiny Lands 5:51​ 7 Carrion 6:49​ Outro 7:38