If you are a huge fan of the first few Fire Emblem games that came to the West, and like me spent many an hour chasing the light with your gameboy advance, well then Dark Deity is here for you. It's a return to those golden days of strategic RPG games, with beautiful art for thematic scenes, and that retro-pixel feel for the strategic-map elements of the game.
Dark Deity releases sometime this Spring, and is brought to the world by its developer
Sword & Axe LLC, and through its publisher Freedom Games. The game is available to look at and add to your steam wish-list right now, if you want to check out what the game looks like through the videos and screenshots, and ensure that you're getting that notification E-Mail when the game drops, then check it out on Steam.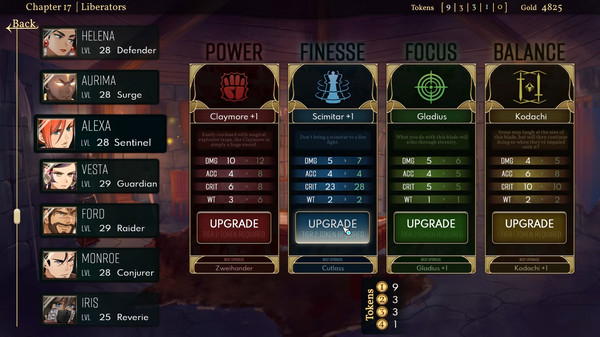 What's drawn my attention specifically, is the depth of the upgrade system, and the hankering for a solid Fire Emblem style game, that is far and away from the latest release in Three Houses. Not to say that Three Houses doesn't have it's merit, but they're a fry cry from things like Sacred Stones. So, if Sacred Stones and those similar is something that you would like more of, well here's your answer.
Not only does the game return to the roots of strategic RPG's – it preserves the art style. But, it also ensures that the game is given a modern twist and kept up with the developments since that golden age. We're getting things that add depth to the genre in Dark Deity:
the upgrade system – each character can be build into a unique unit, and specialized with specific upgrades and stats
the huge cast – lots playable characters that actually have their own identity and depth and don't just feel like they've been copied and pasted with different haircuts
54 classes – no ridiculous gender lock like some game that we wont mention, with very limiting class pathways for characters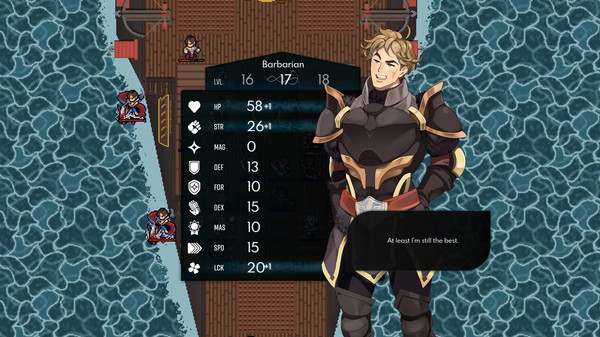 These are just some of the reasons that lovers for the genre will enjoy Dark Deity when it launches, and it is absolutely worth checking out even if you're not a fan of these type of games. It's looks like its going to be the benchmark for gamers that have the old-school fire emblem series close to heart. Or, even if you enjoy that pixelated strategic RPG of something more modern like Wargroove, then Dark Deity should make its way to your wish-list.
We're looking forward to launch, and keep your eye out on the MGN.gg blog, and our YouTube for more news about the upcoming release of Dark Deity. We'll be releasing guides, how-to videos, reviews, all the good stuff on Dark Deity as soon as it drops, so keep your eyes peeled.
Credits