Cyberpunk 2077's highly anticipated launch comes with more than a few bugs and issues. One of the biggest ones, by far, is reduced FPS. In this guide, we will look at FPS issues on PC's. Before we step into the guide, please remember to install the latest driver from NVIDIA or AMD:
Step 1
Reduce your Cascaded Shadow Resolution down to Medium or Low. CSR is a massive performance hit and this simple change could be the fix you need to get decent FPS.
Step 2 – For NVIDIA users only
Go to your NVIDIA Control panel and select Cyberpunk in Manage 3D Settings. Change your Power management mode to Prefer Maximum Performance.

Step 3 – Exclusive Full Screen Mode
Consider playing the game in "exclusive fullscreen mode" as opposed to windowed mode. I unknowingly played at windowed fullscreen which made me gave 20-30 FPS when I first looked at the city, even though the settings said I was in fullscreen. After the changes, I got 36-40 FPS.
In the launch options, add:
-high -fullscreen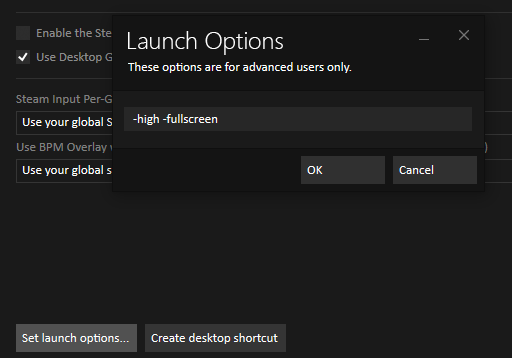 This guarantees you will be in exclusive fullscreen.
Step 4 – Turn off Steam Overlay
Consider turning off your steam overlay. To do this, simply head up to Settings –> In game –> Enable steam overlay (make sure it is unchecked). See image below.
Note: Turning off Steam Overlay got us an extra 10 – 20 FPS – a much bigger jump than we expected.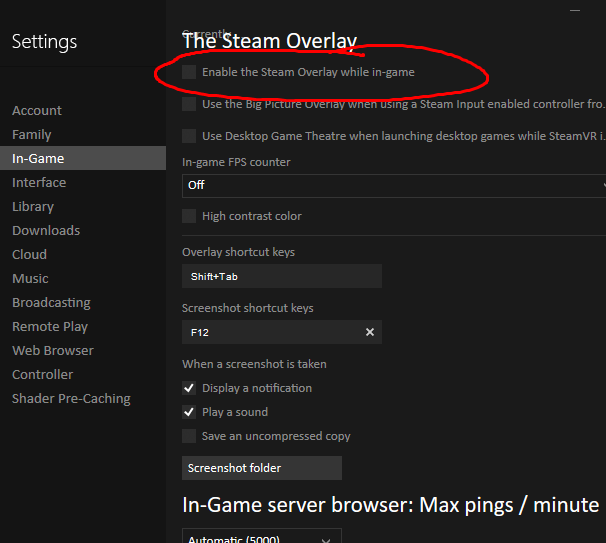 Hopefully this quick guide helps. We we will be updating and adding to this guide over time as we uncover new tips and tricks. Please let us know in the comments below if you have any tips you think we missed and should add to this guide!
Credits
Related