Whats going on guys, Vulkan here and the last four days were packed full of game reveals, updates, and tons of new information thanks to Summer Game Fest, Summer of Gaming, and the Xbox Game Showcase. We learned about new games from the makers of Nioh, the first new game from Bethesda in 25 years, a game that I seriously thought was dead, and lots more! 
With this video, I'm covering my favorite RPG reveals, in the next video I'm covering my favorite shooter reveals. So let's get to it! 
Starfield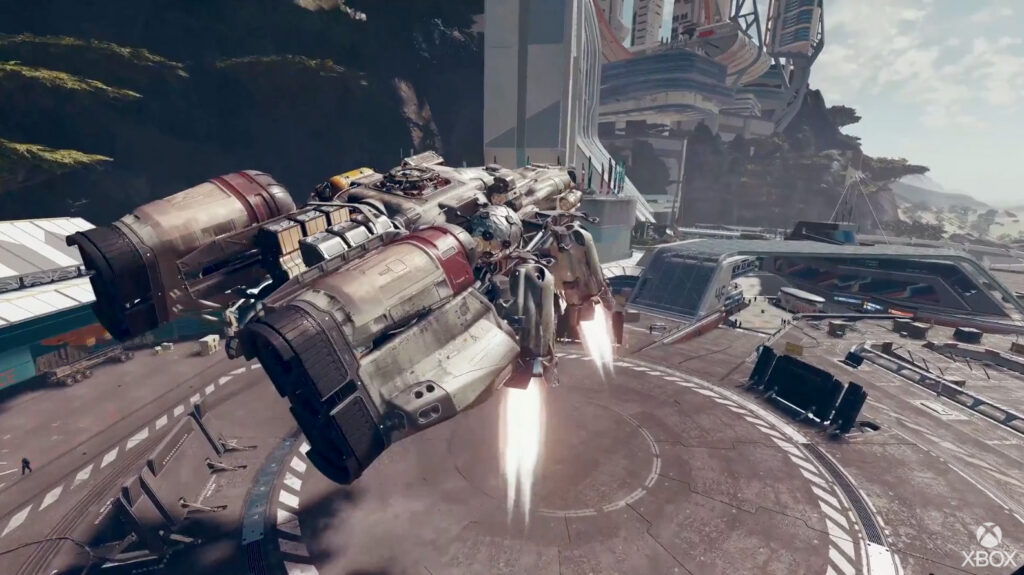 ○ Let's get things kicked off with one of the most anticipated games of the year, Starfield. This is the first new IP from Bethesda in over 25 years and their ambition is incredibly high!
○ We got our first look at Starfields gameplay and while there were some obvious framerate drops, the game looked unbelievable. We were introduced to the shooting systems, ship customization, space flight and dog fights, plus some jet pack action. 
○ There is so much packed into that Starfield reveal that you just need to watch it for yourself to really see everything. But here is what I will say. They confirmed the game will have 1000 planets that are all fully explorable, unique, and full of things to discover. You can fly to the planet and land anywhere on the surface. 
○ Starfield is set to launch in 2023. 
Diablo 4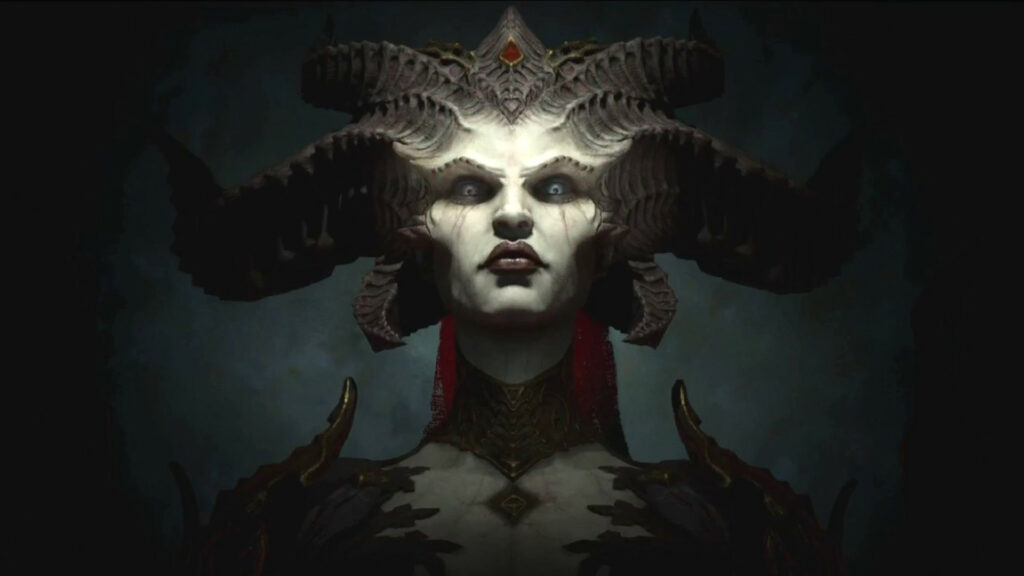 ○ Diablo 4 received a new gameplay trailer and revealed the Necromancer as the final class along with confirming that the game will be releasing in 2023. 
○ Diablo 4 is coming hot on the heels of Diablo Immortal and after all the controversy that game has stirred up, Rod Fergusson and Adam Fletcher took to twitter to confirm that Diablo 4 will be a full priced game with cosmetic purchases and future expansions. 
○ Right now, the game itself looks fantastic, but it should obviously draw skepticism from players. 
Zenless Zero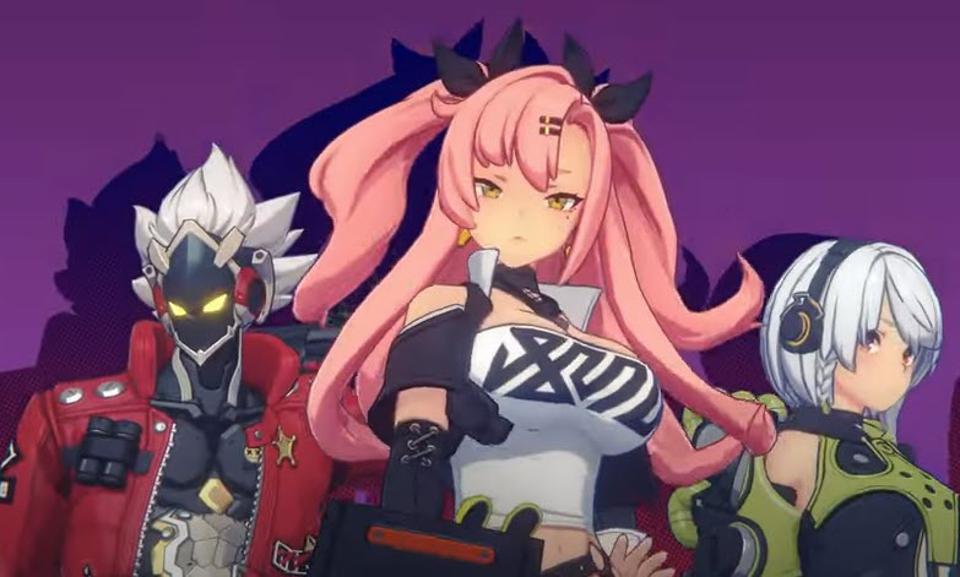 ○ Zenless Zone Zero is a brand new action RPG from Hoyoverse, the makers of Genshin Impact. Now, they had another reveal, Star Rail, which looked great as well, but it was a tactical RPG and for me, Zenless Zone Zero was more in my wheelhouse. 
○ This game is set in a post-apocalyptic metropolis and comes with an engaging story with a futuristic art style and combat system according to the developers. 
○ Players are going to play as a Proxy and they serve as guides through dangerous areas known as hollows. But just like Genshin Impact, you will be able to take control of various characters and unleash combos and skills to clear out enemies. 
○ To me, if you liked Genshin, you're going to enjoy this one. 
○ Zenless Zone Zero does not have a release date. 
Nightingale
○ Nightingale is one of those games that snuck up on my when it was first revealed less than a year ago. Coming from some former Bioware devs, Nightingale is an upcoming survival ARPG where players take up the role of realmwalkers. The premise of the game drops players at the beginning of a story where the portals suddenly stop working and it's up to you to figure out how to get back to the city of Nightingale to see what happened. 
○ In terms of gameplay, this is a first person game where you wield a variety of weapons and tools to complete objectives. 
○ There are some core aspects like base building, hunger, warmth and shelter that you need to pay attention to as well. 
○ But we knew all this. 
○ The latest that was shown off was their realm card system and how players can craft realm cards to help influence where the portals will take you. These range from incredibly dangerous areas with little resources to peaceful areas with an abundance of materials. 
○ Nightingale is entering early access Q4 2022
Evil West
○ Next up is Evil West, we don't have a huge amount of info on this game, but it looks incredibly fun. You play as a badass vampire hunter set in the Wild West – and you're goal is simple: Eradicate all vampires. 
○ The game comes from Flying Wild Hog, known for the Shadow Warrior series, the Space Punks ARPG, and Hard Reset. So they have a strong pedigree in shooters. 
○ From the gameplay elements we've seen, this game has tons of gore, explosive combat, and from the press sheet they released, we can play this game solo or coop. 
○ In terms of progression, they mentioned we can upgrade our weapons and tools while unlocking new skills to help make killing more efficient. 
○ Evil West is set to release September 20th, 2022
Routine
○ Okay, this game was the biggest surprise of the entire event. Routine. When I first saw this game back in 2014, I was really looking forward to it! I shared the video with my coworkers and we were all super excited to see what it ended up being. Then It just disappeared. No more blog posts, no more updates, just silence. I thought it had died. 
○ Then it appeared at summer game fest and I was shocked. 
○ Routine is a first person sci-fi horror game set in an abandoned lunar base designed around an 80's vision of the future, which you can definitely tell with their VHS looking camera gun they use in the trailer. 
○ So the premise here is pretty interesting. You are sent to investigate a lunar base after it goes completely silent. You make some surprising discoveries that lead to deeper unknowns all while being pursued by an enemy that believes YOU are the main threat. 
○ One of the things that I really like about this game is the incredibly minimal UI which helps create a deep sense of immersion with the game. 
○ Routine does not have a release date. 
Callisto Protocol
○ So our next game keeps up with the sci-fi space horror theme – Callisto Protocol! IF you liked Dead Space, you're going to love this one. 
○ Callisto protocol follows Jacob Lee, a victim of fate thrown into the Black Iron Prison, which is a maximum security prison located on Jupiter's Moon, Callisto. But when inmates begin transforming into creatures, the prison is thrown into Chaos and Jacob is forced to survive and escape this hellhole. 
○ This game features brutal and visceral combat whether it's getting blended up in dangerous machinery or having your head torn off by the horrors that roam the facility. 
○ Combat in Callisto requires players to blend hand to hand and ranged combat to defend yourself against enemies. They also showcased a gravity weapon that was formerly used by the black iron guards. 
○ Callisto Protocol is releasing December 2, 2022. 
Wo Long: Fallen Dynasty
○ Keeping this list moving, we have the next entry from the makers of Nioh: Wo Long Fallen Dynasty. This game is a dark fantasy action game set in the chinse three kingdoms period that blends historical events with supernatural. 
○ The game continues the trend of brutal action combat that falls in line with other souls-like games, so don't expect an easy walk through the park. We don't have any more information, but knowing how great and large Nioh was, we can expect this game to deliver an awesome experience. 
○ Wo Long is arriving in 2023.
Flintlock: Siege of Dawn
○ Our second to last game is Flintlock: Siege of Dawn! This is a game that I've been following for a long while now and I just love the look and feel of it. Players follow the story of Nor Vanek, who is accompanied by a trickster god in the form of a fox named Enki. 
○ Until this point, we have only seen a cinematic trailer, but we hadn't really seen much in terms of gameplay. But yesterday at the Xbox showcase, we got to see a lot of gameplay to see exactly how this game plays out. 
○ We get to see an agile movement system, Enki's powers, lots of explosions since Nor is an explosives expert, and fast combat. 
○ I'm incredibly excited for this one. 
○ Flintlock releases in 2023. 
Minecraft Legends
○ Our last game is Minecraft Legends! This is a brand new game from Mojang that takes place in the minecraft universe.
○ We don't know much about it other than the game takes place in the overworld of Minecraft where you need to gather and lead allies against the Piglins.
○ Mojang is classifying this game as an action strategy game and from the gameplay, it looks like you take the role of a commander that leads armies to take over fortresses and eliminate piglin strongholds. 
Minecraft Legends is set to release in 2023.