Who would've thought that an anime and a Netflix series will have a collaboration game. Netmarble has announced that, The Seven Deadly Sins: Grand Cross, a mobile game, will introduce characters from Netflix's Stranger Things, which will begin on April 27  until May 11. Players who will log in to the game will receive rewards and bonuses such as 30 diamonds, 10x Collab Pick-Up Draw Tickets and a number of limited time collaboration costumes, to celebrate the first crossover of the Seven Deadly Sins to a live action series. 
Eleven, Jim Hopper, Mike Wheeler, and Will Byers will join Meliodas, Ban and others in the fight. These characters will start at the level 80, the max growth for this game and full awakened. If you hit the 300 mileage mark as part of the Pick-Up draw you will receive an SSR character and hitting 600 mark will guarantee you one of the four Stranger Things characters. 
The update will also include in-game events and quests which will take the players to the Upside Down. As per the press release, "With the kingdom in crisis, Knights will prepare for battle with a new World Quest starring the Stranger Things heroes, explore the Upside Down via an in-game event, and work together with The Seven Deadly Sins: Grand Cross heroes in defeating the Mind Flayer to save the day."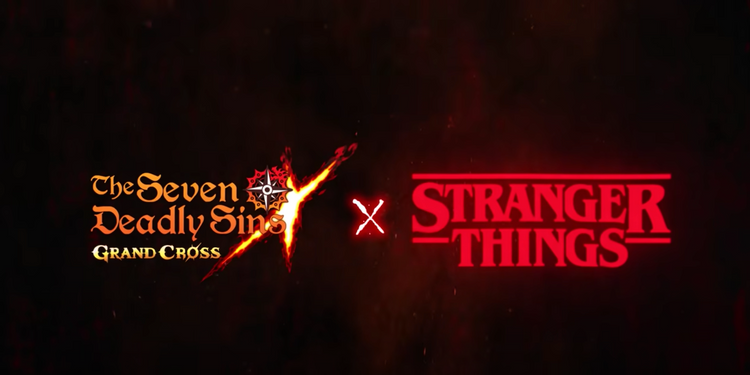 This crossover is not just a random thought from the developers, since both the Seven Deadly Sins anime and Stranger Things, season 3 being the latest, is both streaming on Netflix. The game has already 30 million downloads since its first release in March 2020 and hoping to gain more players as fans of Stranger Things are waiting for the release of Season 4. Seven Deadly Sins: Grand Cross is available on App Store and Google Play.