IGN got an exclusive hands-on session with Resident Evil Village extra mode The Mercenaries. Unlocking The Mercenaries after beating the main Resident Evil Village campaign should feel like reuniting with an old friend. Maybe a scary old friend for long-time series fans as the mode has been implemented in previous Resident Evil titles. 
0:27Village is the first mainline title in the franchise to include The Mercenaries since Resident Evil 6. The rules are simple. Eliminate as many of each stage contingent of enemies as you can and reach the goal before time runs out. Simply reaching the goal, which appears after defeating a certain amount of enemies, is enough to advance to the next area. However, most players will want to aim higher. 
0:52 The Mercenaries is all about clearing as many enemies as possible in each stage and doing it fast since the number of kills and time left when reaching the goal is combined to create your score. We got to play the first stage of The Mercenaries which consists of multiple areas and is set inside the village, the game's main location. While the first area was pretty straightforward, in later areas enemies were located atop walls and rooftops. And the added verticality forced us to alter our playstyle.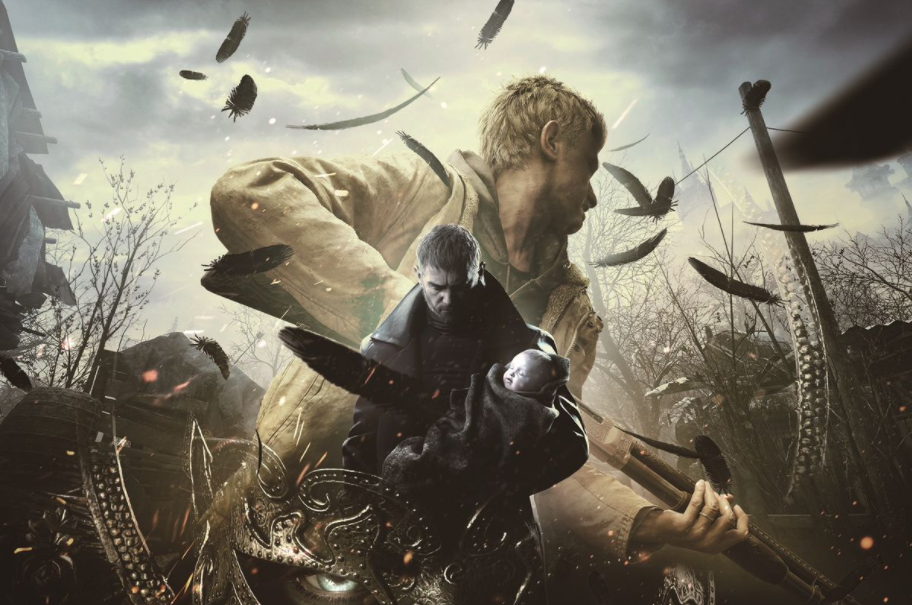 1:19 Before heading into a new area, the player is sent to a room that houses the weapon merchant The Duke to prepare. Here you can buy weapons, ammo, and first aid meds. And just like in the main game, you can upgrade weapons here too. This new element of preparation adds a welcome strategic layer that was not present in past versions of The Mercenaries. 
1:40 Picking one or two of the multiple available weapons to focus on when preparing for the fight will get you a long way, while enemy types and the layout of the next area play an important role in choosing how to prepare. In the long run, understanding your personal preferences is key to victory. You might even want to go as far as selling the rest of your loadout and using that money to focus on upgrading just one weapon. While it takes guts to throw away precious firearms, the Mercenaries reward a player's courage to focus on what they know best. 
2:05 Eliminating all 30 enemies in the first area within the time limit isn't super difficult in and of itself. Whenever you kill an enemy you gain an extra few seconds. And by obtaining a yellow orb, you gain another 30 seconds, which is generous. The difficulty will surely ramp up with each stage but in the end, the Mercenaries' real challenge lies in aiming for a higher score. 
In a sea of skill-based shooters, the new focus on strategy made the Mercenaries feel more welcoming while you're shooting. And close combat skills will definitely be put to the test as defeating enemies with speedy combos will give you a higher score. Knowing your strengths and preparing your strategy to match those characteristics is just as important. 
2:42 There are multiple blue orbs hidden within each area which allow you to choose from three different abilities to equip each time. Choose wisely as you keep these abilities until the end of the game. When finding blue orbs, it is important to choose an ability that matches the weapon you chose to enhance at the Duke's shop.

If you've been upgrading your shotgun, there's not much point in choosing an ability that increases the power of your handgun. Finding the playstyle that suits you best and making choices accordingly as you kill enemy after enemy results in a rewarding balance between fast-paced action and strategic planning.