If you didn't get the chance to play New World during it's closed beta phase, or loved the game during that time and want to play again before the official launch, well you're in luck because the game is opening up another beta and this time there are no restrictions on who can access the play testing. If you weren't lucky enough to get a steam key for the closed beta last time, fret not, because this time you won't even need a key!
Whilst it might have been a pretty large setback for those excited about the game's release to find out that the launch had been set back a significant amount of time to September 28, there is a bandage to help heal that wound in the form of the open beta – which is playable from September 9th through to September 12th.
How to Access the Open Beta
Like I mentioned Amazon are doing things a little differently this time, in that there will be no steam keys to redeem. Instead they've opted to use the Steam Playtest feature within their launching client. If you want to play New World during it's open period, all you will need to is follow these simple steps:
Open Steam
Navigate to the New World Steam page
Scroll down a bit and you will see "Join the New World Open Beta Playtest"
Click "Request Access"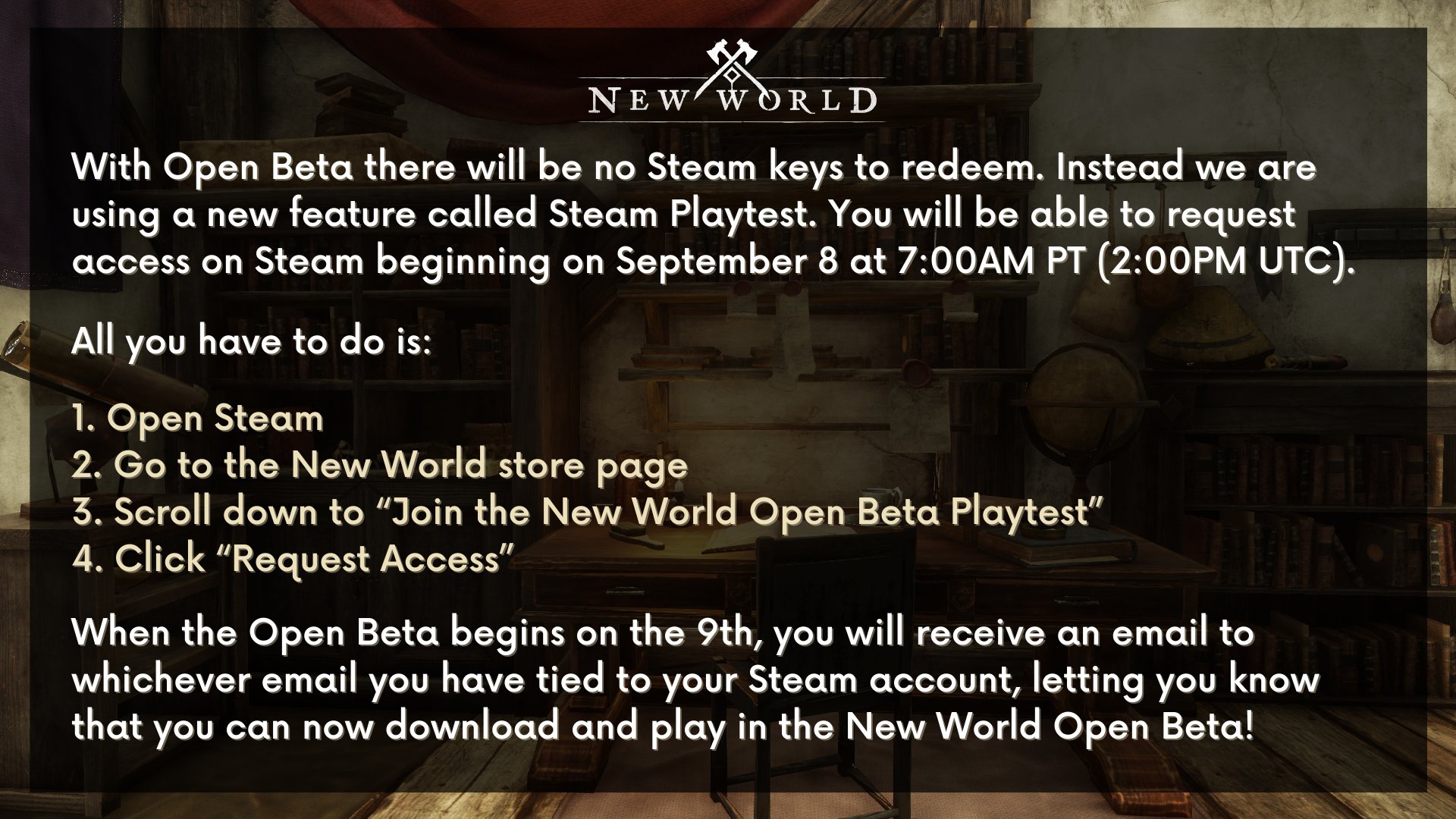 With that all completed, all you will need to do then is wait for the testing period to go live, launch the 'New World Open Beta Playtest' from your steam library, and you're in! Thanks for checking out our update, and we'll see you in Aeternum.
Edit: 1:21PM AEST – Players have begun receiving their initiations on their Steam linked E-Mail address, check yours now and begin downloading to be ready when the servers go live!
Credits
Recommended