Some critical tips and tricks to help you hit the ground running in the New World beta and when it launches on August 31st!
Timestamps:

Start – 00:00
Tip 1 – 00:29
Tip 2 – 01:04
Tip 3 – 01:37
Tip 4 – 02:15
Tip 5 – 02:54
Tip 6 – 03:20
Tip 7 – 04:14
Tip 8 – 04:48
Tip 9 – 05:22
Tip 10 – 05:44
Tip 11 – 06:09
Tip 12 – 06:50
KEEP EATING. Constantly eating is one of the most basic things you can do to optimize your experience in New World. Keep a large supply of rations on hand and consume them frequently for two reasons: One, eating rations triggers your health regeneration, and two, eating rations provides other advantages such as improved mobility, speed, and mana regeneration.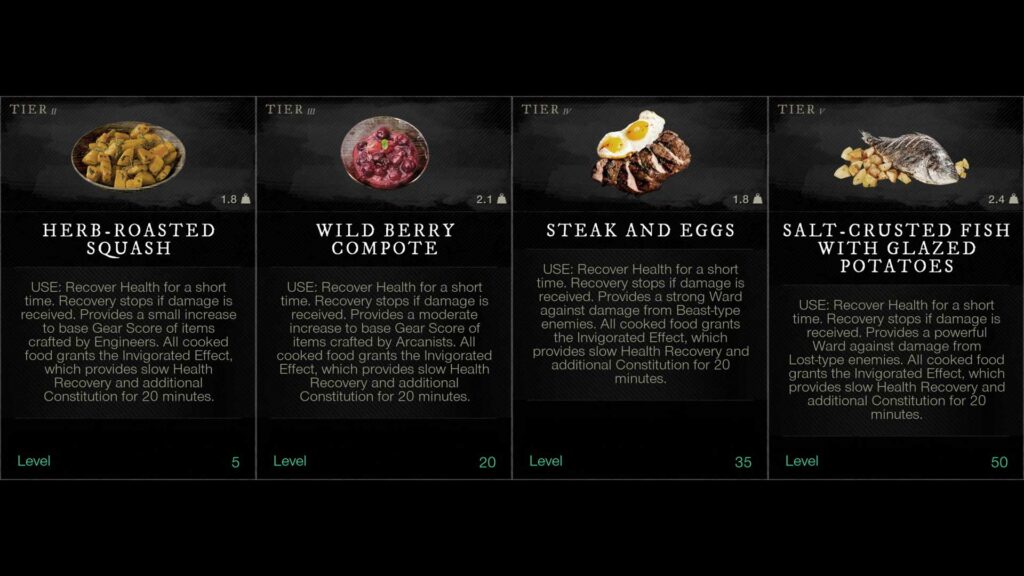 Sure, you can utilize potions in the middle of a fight, but rations are far easier to make. They also last 10 minutes and offer a bonus area that grows over time, which is helpful both in and out of battle.
KEEP AN EYE ON GEAR WEIGHT. In New World, weight is a significant issue. Your ability to evade will be harmed if you're overly hefty. You'll progress from a roll to a lazy sidestep. One important advice is to avoid wearing your shield.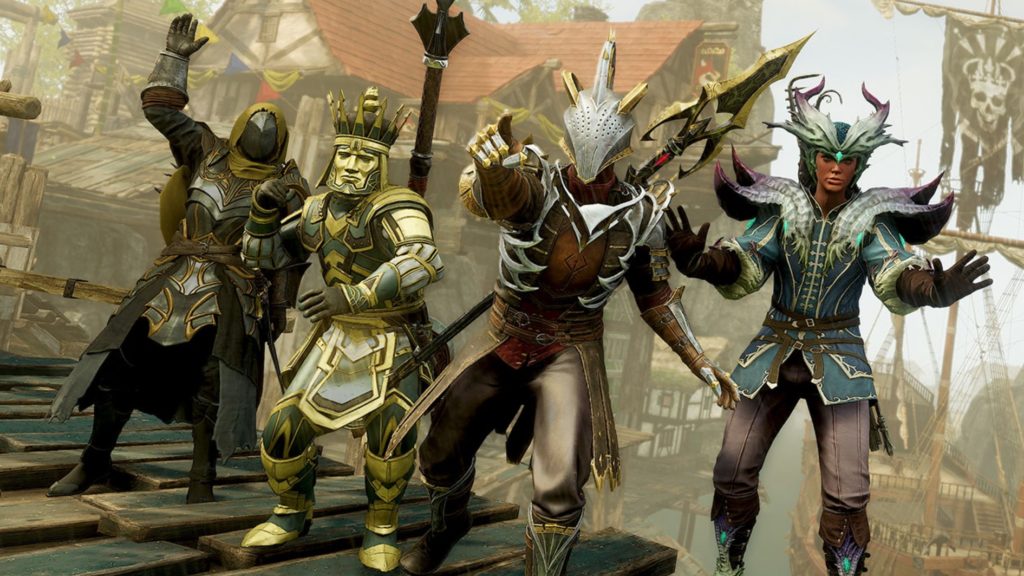 Remember that your shield can only be utilized with a sword if you aren't wielding it. So if you're not using the sword, you shouldn't be carrying a shield since it will increase weight and put you into a larger weight group.
ALWAYS SET YOUR CAMPSITE. It's all about putting in as much time in the world as possible which necessitates a location to relax and craft. So, remember to set up your camp by hitting the Y key; this will allow you to relax, cook, and revive if you die. Otherwise, you'll be rushing back and forth from the next village or fort which isn't the most effective method to play the game.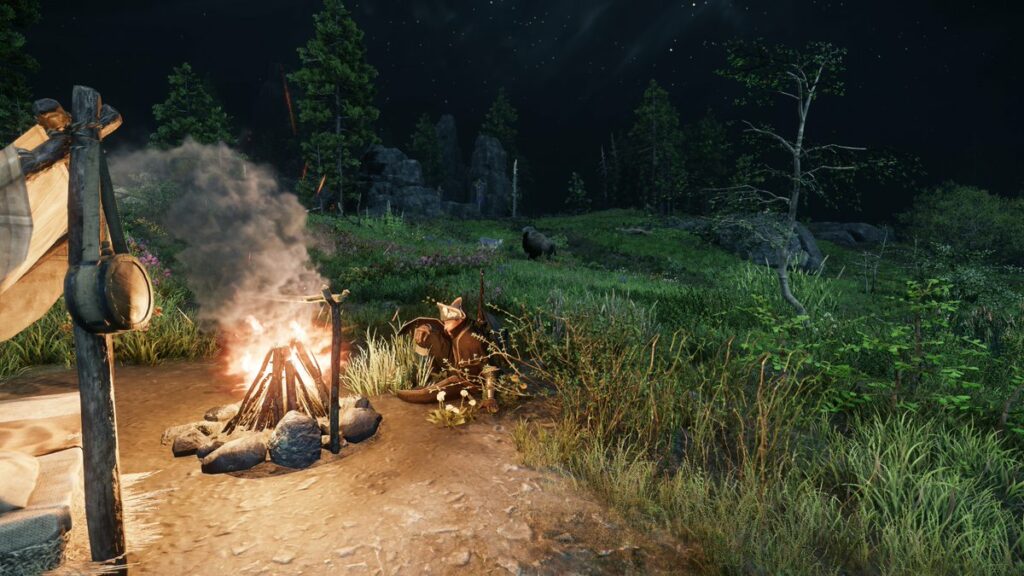 In a campsite, you can simply click "rest" and your health will be restored over time, so it's a fantastic checkpoint. Because you can't put campsites in landmarks, they're generally located outside of questing zones and other places like that.
USE YOUR MAP AND COMPASS TO FIND RESOURCES. The most common query is "how can I locate certain resources?" and it's not immediately evident, but you can find these with your map and compass. As a result, when you view your map, you'll see all of the different types of terrain that contain certain resources.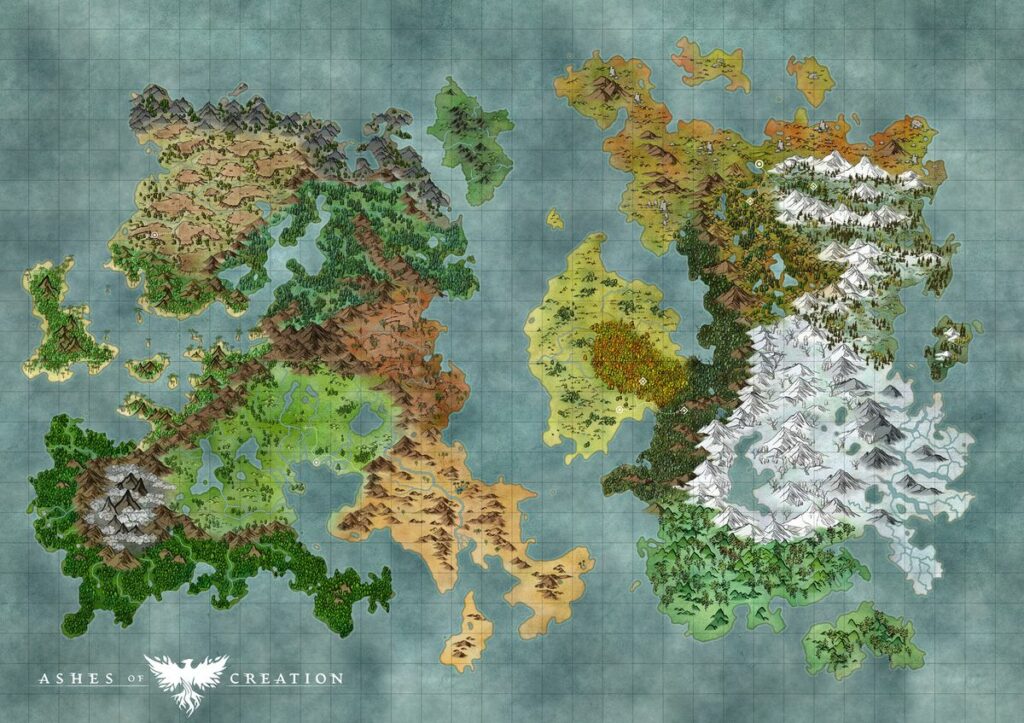 When you're in this terrain and location, you may, for example, utilize your compass to locate the various resource symbols. If you're seeking for hemp, it's in the grasslands region, so keep an eye out for it. Go to that location on the map and you'll be able to find them.
PICK UP ALL QUESTS AT ONCE. Before you depart, complete the Faction Quests, Town Projects, and Side Missions in each village. While completing your Side and Main Quests, you may take care of a number of the Faction Quests and Town Projects passively. Whether it's killing 10 wolves or gathering a certain resource, these things will automatically happen over time.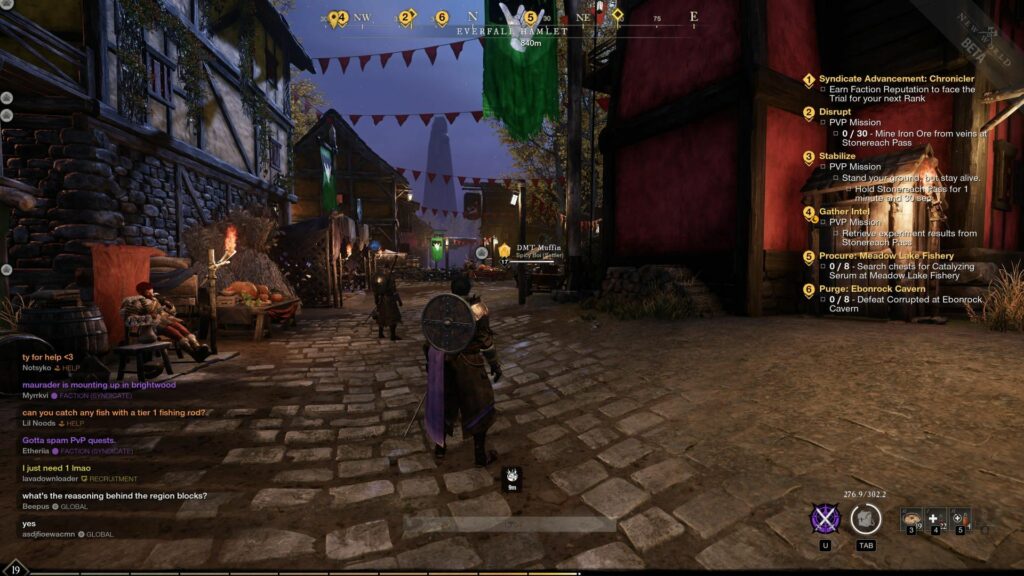 Because you'll be performing these tasks while out in the world, it's preferable to have the quest than to have to go back and revisit a bunch of work.
TAKE ADVANTAGE OF FAST TRAVEL. Running from one location to another might take a long time, so make use of the recall and Fast Travel features. You may Fast Travel return to a town by opening your map and hovering over it, then clicking on recall to terminate. It's worth noting that you can only check into one at a time.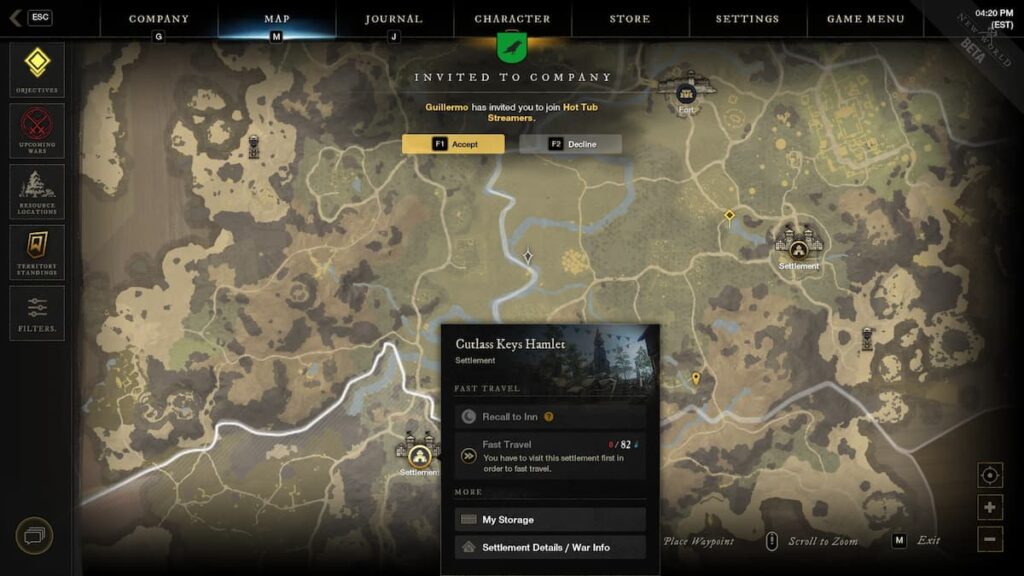 So, if you're staying at the Monarch Buffs Inn, you may only return there. That's just how it works. And you can only Fast Travel to various villages if you've already visited them. Shrines are also found in remote parts of the world and are generally located near tourist attractions.
KEEP AN EYE ON INVENTORY WEIGHT. New World has a weight system, and if you exceed it, you'll get burdened and walk very slowly. You can still Fast Travel at a higher cost, but at the end of the day, just keep an eye on your inventory weight and make sure you have enough capacity to pick up anything while out on your travels.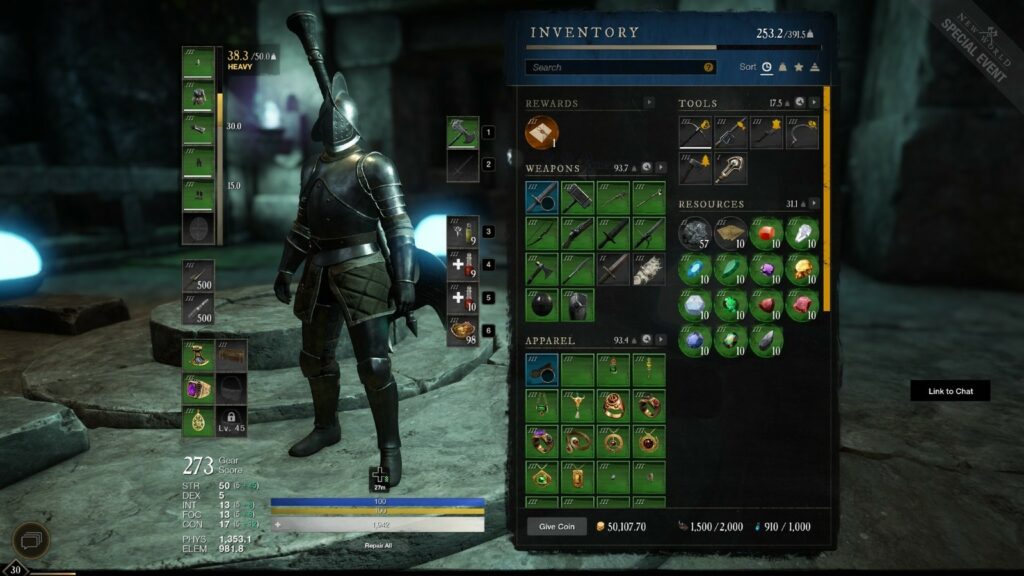 As you go through the game and level up, you'll be able to acquire more bag spaces, which you can use to attach different duffel bags and cases to expand your capacity.
SALVAGE EVERYTHING. You won't be able to sell all of your garbage to a vendor and finish up with loads of stuff; instead, you'll want to salvage all of the items you don't need. This will provide you with repair parts and resources that you may use for crafting, as well as repair components for broken gear and tools.

As you go through the game, they will become increasingly useful as your tools fail more frequently and your gear suffers higher durability damage. So make a point of stocking up on these early and salvaging what you don't need.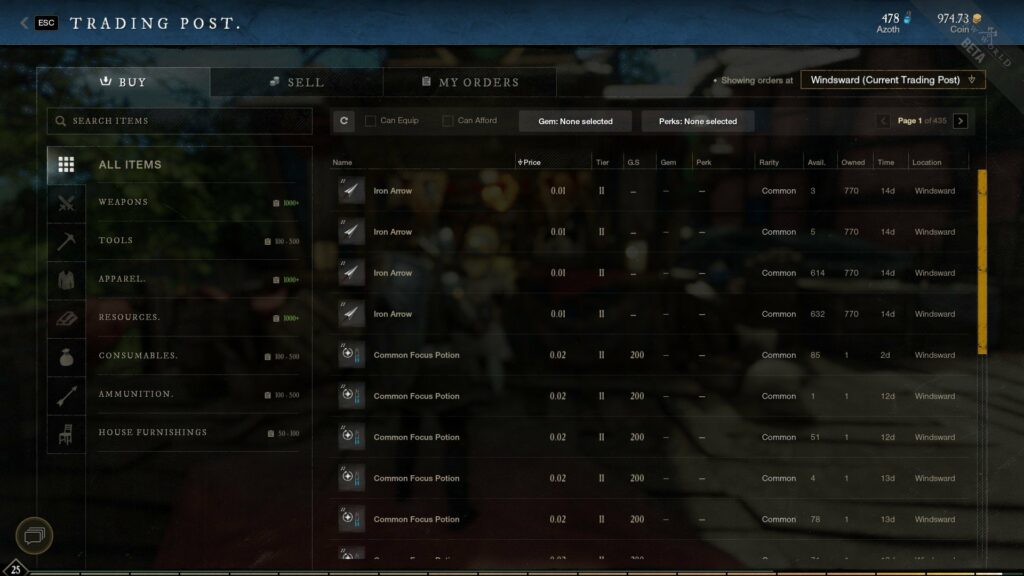 BE SMART WITH TRADE POST LISTINGS. In New World, there is no general shop seller to dump trash at, but there is a Trading Post, which is essentially an auction house. These are not connected, so if you want your products to sell for the price you desire, put them in a high-traffic region rather than a small town with minimal foot traffic.
CRAFTING AND TRADING TAXES ARE A THING. The faction and settlement ownership structure is one of the most important aspects of New World, since towns under the authority of corporations that are guilds will be able to determine crafting tax rates.
Some will be much higher than others, so make sure to look at the tax rates and then choose a location with lower rates so you can save money right away. You may also compensate for this by lowering crafting fees when you raise your Territory Standing in a certain location.
STORAGE SHEDS ARE NOT SHARED BY DEFAULT. Storage Sheds are New World's equivalent of banks, and they can be found in each settlement. However, they are not shared by default, so you'll have to remember where you put everything. Keep in mind that if you drop anything off in Everfall, it will not be available in Monarch bonuses, so keep that in mind.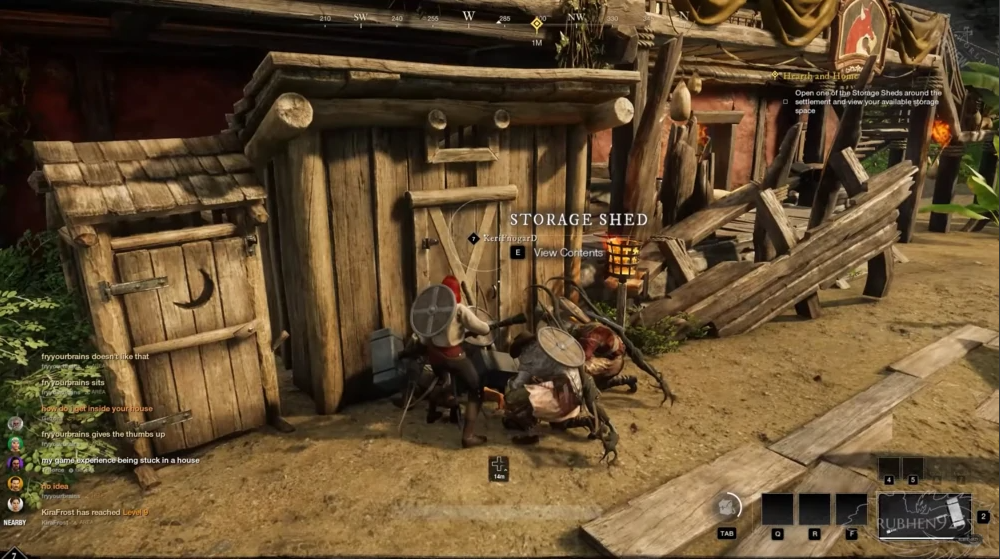 They recently made things a little simpler by enabling storage to be linked only if both towns are controlled by the same faction, so there's a slight increase in quality of life there, but these are still not shared. Keep in mind where you keep your belongings.
HOUSING ISN'T JUST FOR SHOW. It's possible to gain some serious boosts. Housing is very essential in the New World. Houses will give a plethora of perks, like trophies that provide buffs, additional storage, furnishings, and a number of other features that will make your stay in New World so much better.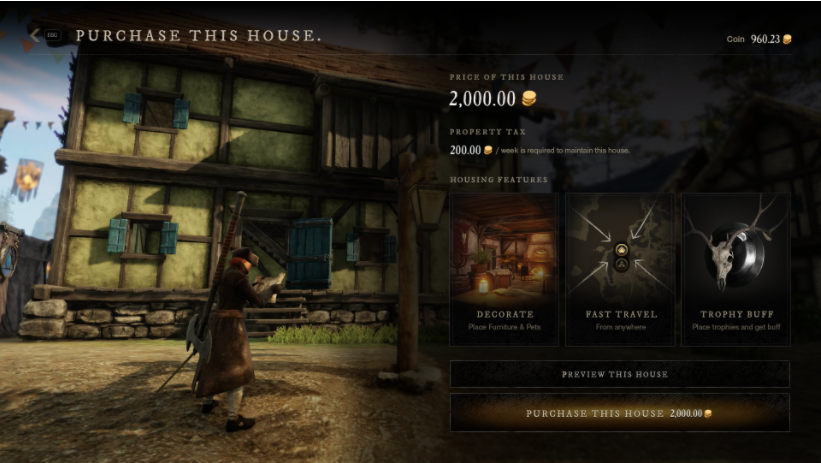 It's acceptable to buy a house and then put all of your belongings in the center of the living room simply to receive all of the buffs, as long as you utilize them.
Credits
Related