Fortnite recently officially released Batman Comics-themed weapons, skins, POIs, and much more. Players have also asked if there will be a Batcave POI, so stay tuned as we "crack" the ten Fortnite updates coming in 2021 one by one.
00:15 – 10. Upcoming Weapons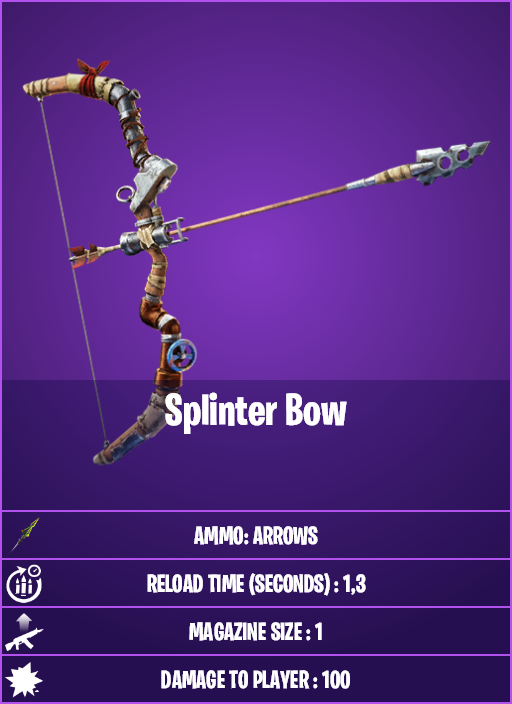 Since Season 6 has begun, Fortnite has been dropping weapons weekly, and there's no way to stop them. But there are more weapons to come that I'm sure will be a big hit and you'll enjoy. First on the list is a Splinter Bow that could be connected to Alloy arriving in Fortnite.

Next, is an exotic item called the Unstable Bow that Rebirth Raven is going to sell. This bow glitches out the screen of whoever it hits. Another exotic item that belongs to Deadfire is a Marksman Six Shooter that we still have no details about yet.
01:16 – 9. Batman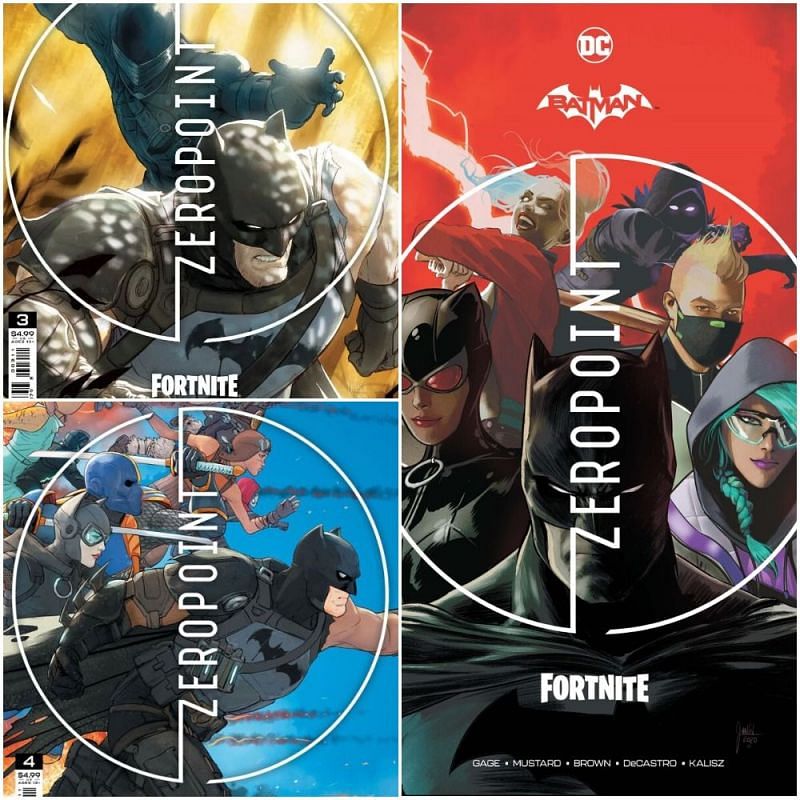 Let us now turn our attention to the show's main attraction. As previously stated, Fortnite recently released its first Batman Zero Point Comic issue, which contained information about upcoming skins and new features.
The first is the Rebirth Harley Quinn, a brand-new exclusive skin to the comic book you can read. She's already available, but if you can't get your hands on the comic, you'll find her in the item shop. She is one of six different Fortnite rewards that will be available in the coming weeks. You'll also get a free copy of Catwoman's Grappling Claw and a future issue.

Among the other prizes are a battering pickaxe and Harley's Revenge back bling. There will also be a Deathstroke Glider, a new Bat Glider, and a new armor Zero Batman skin. Finally, to answer all of your questions, a new POI, possibly a new location on the map, will be added to the island in future updates. Hopefully, the new Bat Cave that everyone is talking about will appear in game two.
02:51 – 8. Upcoming Vehicle
We received a POI on the map called Chongker's Customs in the most recent Fortnite update, where you could find a new item and the first vehicle mod, off-road tires. This item can be used to replace your car's tires, making it safer to drive in the grass. With the release of this mod, it's safe to assume that there will be more mods soon, most likely in season 6 or 7.
03:43 – 7. Selling Loot to NPCs
Season 6 has introduced a slew of new features for the island's NPCs. Although, it still lacks a significant component: collecting and spending a large amount of gold at NPCs to obtain loot and exotics which, according to their files, will be added soon.
04:19 – 6. Deathstroke Skin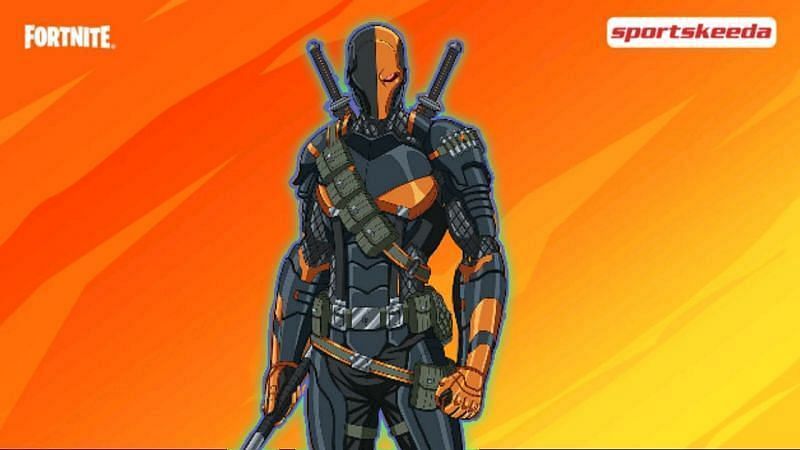 So, the trailer for the Batman Zero Point comic revealed a lot of things but it also gave us a tease for an upcoming item shop skin. And sure, we've got the new Harley Quinn outfit, and of course the Batman skin on the way, but a new original DC character is also in the works. By taking a look at the trailer, you can literally spot Deathstroke holding Catwoman hostage, which pretty much confirms he's gonna be coming to Fortnite.
05:00 – 5. New Crafting Formulas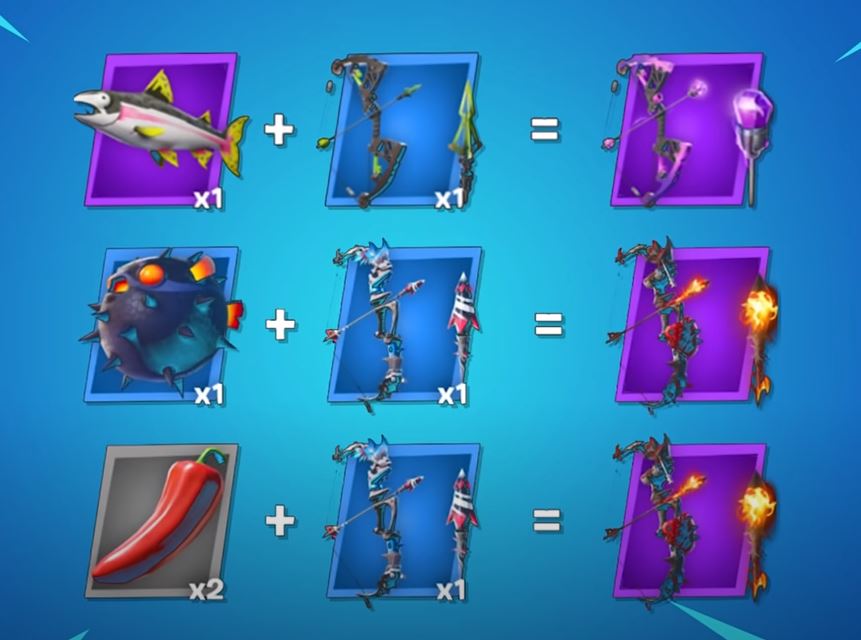 With Season 6, crafting has completely changed how Fortnite works, and while most of the formulas are only for bows or upgrades for makeshift, there are still others out there. Leakers discovered some new ways to craft much more efficiently without the use of difficult-to-find items.
05:29 – 4. Vehicles returning soon
There are many vehicles in Fortnite, especially with the upcoming car mods that could completely change the game. But if you're not satisfied, don't worry, because Epic Games recently changed some of the files of older vehicles, as they usually do when preparing for a release.
06:16 – 3. Weapon Attachments
In December 2020, a leaker discovered a weapon customization mod called Weapon Mod Slot, which has been in Fortnite since the game's release. It appears that we will finally receive it, hopefully before the end of the year.
06:55 – 2. Family Guy Skin
Following the Five Nights at Freddy's rumor, another anticipated Fortnite cross-over is the Family Guy Skin, which will be available next season. There is some evidence behind these rumors, and one of them is that Peter Griffin is already in the Fortnite files for an unreleased backlink code called French fry.
08:02 – 1. The Meteor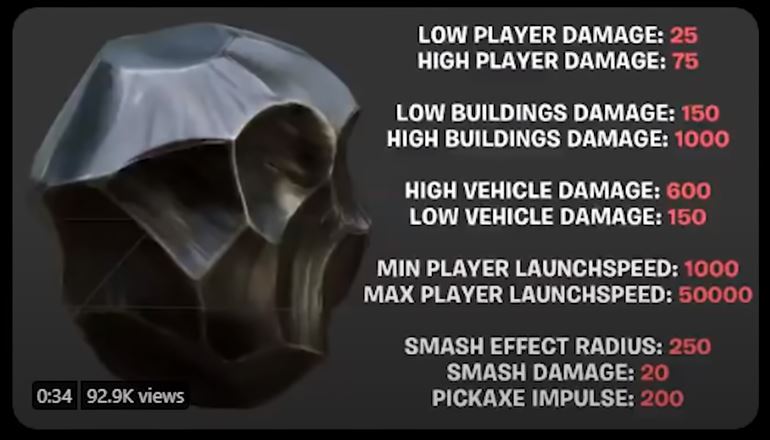 Last March, leakers discovered a peculiar but fascinating or important object called the Boulder, which they had no idea what it was or what it would do.
More articles