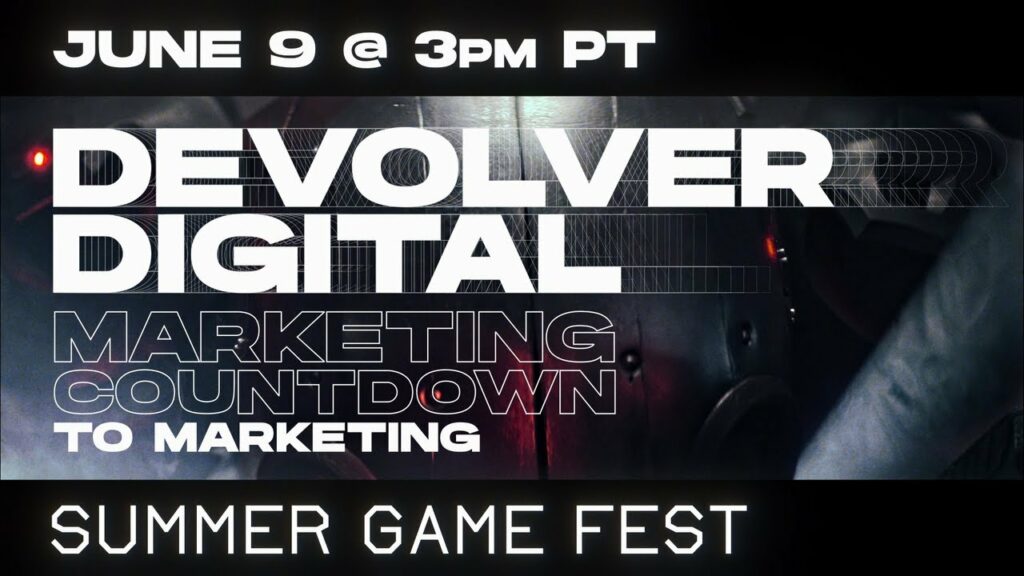 Devolver are back again with their fantastic meta-commentary / satirical take on the game industry, but most importantly Nina is back! Joined by her co-workers and Suda51! Unfortunately, this Showcase was a bit of a misfire. It did not really bring forward to ongoing plot of the showcases and while Robot Suda was fun, it didn't really go anywhere and the commentary on the industry this time round felt very half hearted. They even managed to miss out ripping on NFTs somehow, and I have no idea where they go from the ending.
I can hear you shouting however, "what about the games"! Well, there really was not much this time round, and wizard with a gun was nowhere to be seen. However, the 4 unreleased games that were shown all looked pretty good to fantastic for indies. Some were even complete with demos now available on steam!
First off was Cult of the Lamb which has a release date of August 11th, and a demo now live on Wteam. The game is a mixture of rogue-like dungeon crawler and extremely lite town management. The idea of the game is to grow your cult and spread the word until you become the one true cult.

I have tried the game on PC and Steam Deck, the PC version runs fine but is a bit heavy and unoptimized. This becomes apparent on the Steam Deck, as soon as you get to the town management section FPS drops down to 54 from a locked 60 and as soon as you start mass building expect drops as low as 40. So unfortunately, the game is very uneven performance wise on the deck currently.
As for the game itself I find the combat of just mashing x and b to dodge to be too basic and I can not see it keeping my attention long currently. Also, the telegraphing of enemy attacks are quite unclear at times and are not readable enough. As much as I like the aesthetic and premise, I'm not sure if this will end up being a good game by August 11th. https://store.steampowered.com/app/1313140/Cult_of_the_Lamb/
The 2nd unreleased title is Anger Foot. While you can equip weapons the best way to look at this is Hotline Miami with feet. Most attacks kill you in 1 hit and you must restart the level a la Hotline Miami, and it's off the walls style is clearly heavily inspired by Hotline Miami. The demo runs quite well but suffers the same issues of cult of the lamb. On my PC it ran silky smooth but on the deck is another story.  

Disabling Motion Blur and Chromatic aberration, with everything on medium and textures on high, results in an unstable 42-60fps. However, putting everything on low, textures on high and lighting medium (as low is a massive hit to IQ) results in 50-60fps for the most part. Right now, I'd say capping fps to 45 with lighting on medium is probably the best option right now.

https://store.steampowered.com/app/1978590/Anger_Foot/
The Plucky Squire was the penultimate game shown and by far game of the showcase. It has an absolutely stunning art direction, and it looks extremely fresh and creative. I was absolutely mind-blown by this one, it came out of nowhere and I sure hope it is as great as it looks, it could truly be a special game of 2023.

The Plucky Squire is the first game from developer All Possible Futures, a new studio co-founded by James Turner and Johnathan Biddle. Turner was the art director for Pokémon Sword and Shield, while Biddle is best known as the creator of Stealth Bastard Deluxe.
https://store.steampowered.com/app/1627570/The_Plucky_Squire/
Last but by no means least was Skate Story a skating game about saving tortured souls in hell. There's not too much known at the moment but what is immediately apparent is the art style, it is astonishing, and I have never seen anything like it. In fact, I'm not sure if there is any game comparable in this regard. It is a game by a single individual Sam Eng and I absolutely can not wait to find out more about it. https://store.steampowered.com/app/1263240/Skate_Story/
So that's the wrap, while it was a bit lacklustre and there were not many games, the games shown were all solid with some real standouts in the last two. The show ended strong, and Devolver keep the trend of backing some solid indies.