Disclaimer
To access trade items in Cyberpunk 2077, visit any Ripperdoc and select the trade option at the top of your UI.
1. This guide is a work in progress. It's missing cyberware augmentations sold by one or two ripperdocs. Noticed any mistakes? Mention them in the comment section.
2. This guide ONLY includes images for legendary cyberware, trade items, and their location. Syntax for your search (CTRL + F): Name, then equipment slot, then requirement, then value.
For example, need a charge mod for your tech rifle? CTRL + F "Mod." Need a legendary cyberdeck? CTRL + F "Software." All other items can be found under their respective in-game equipment slots: Immune System, Hands, Skeleton, etc.
3. It should also be noted that not all cyberware augmentations have a legendary analog. Some augmentations are epic or rare-specific like Lynx Paws or the Modified Ankles with launch and hovering capabilities from Fingers MD.
4. If you like this guide, feel free to share it!
Badlands – Nomad Camp – Ripperdoc
Ripperdoc

Equipment Slot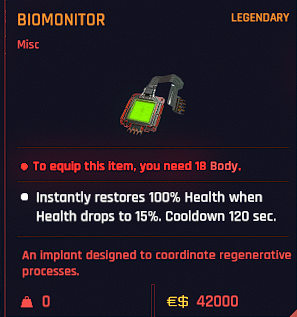 Circulatory System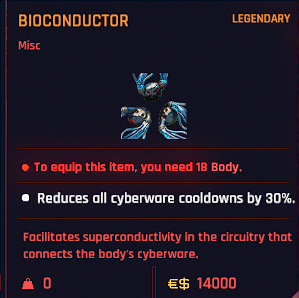 Circulatory System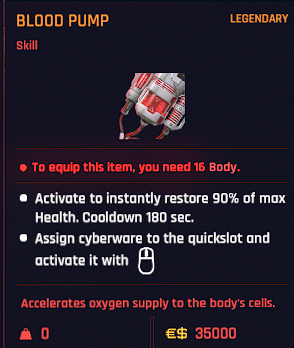 Circulatory System

City Center – Downtown – Ripperdoc

Ripperdoc

Equipment Slot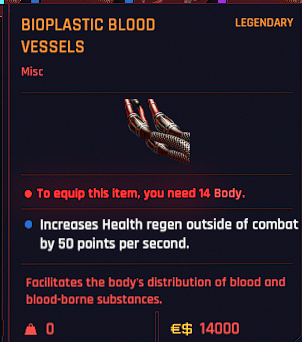 Circulatory System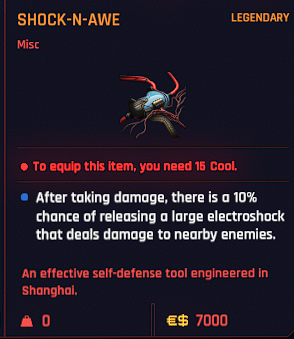 Immune System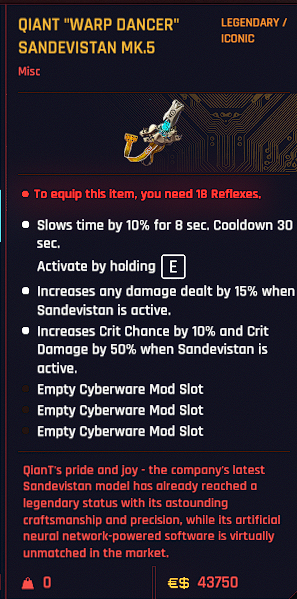 Software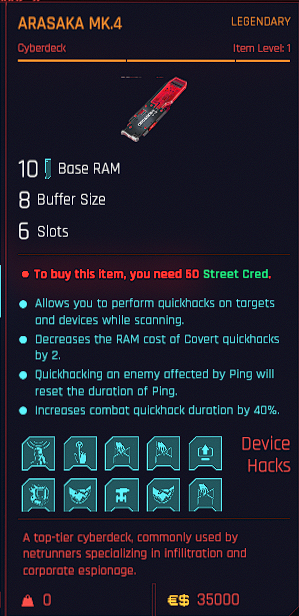 Software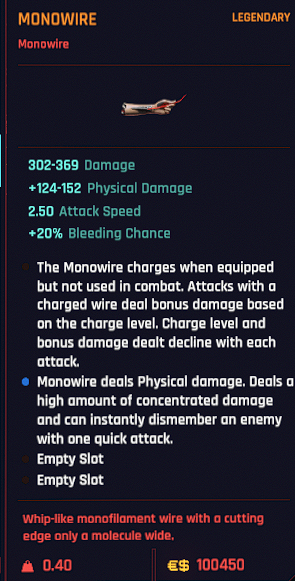 Hands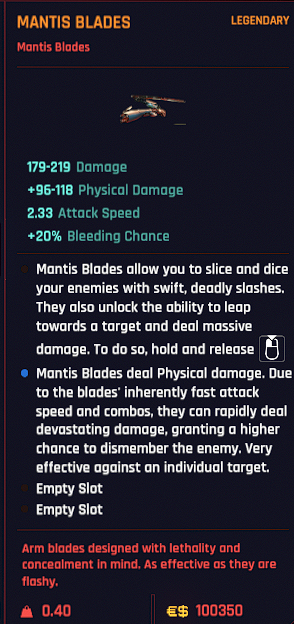 Hands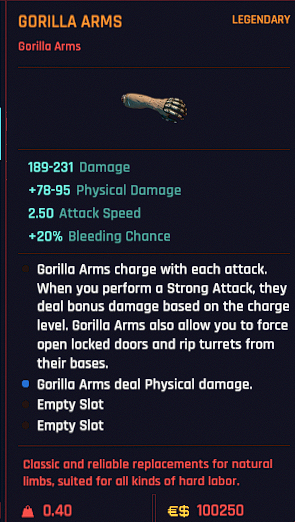 Hands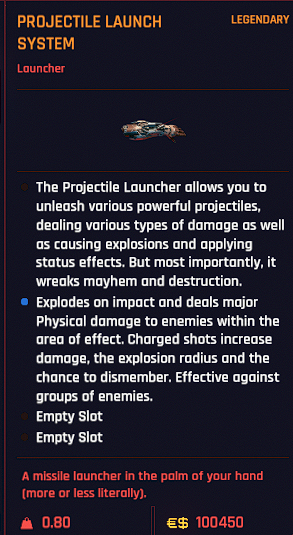 Hands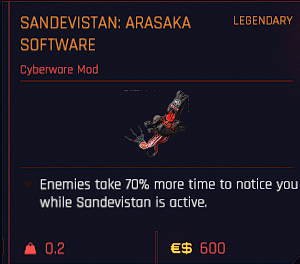 Mod
Heywood – Wellsprings – Ripperdoc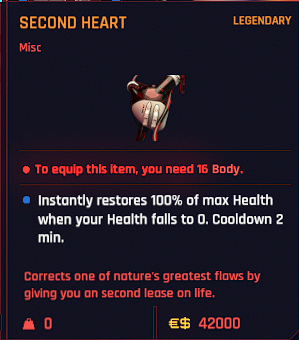 Circulatory System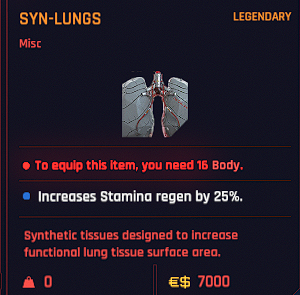 Circulatory System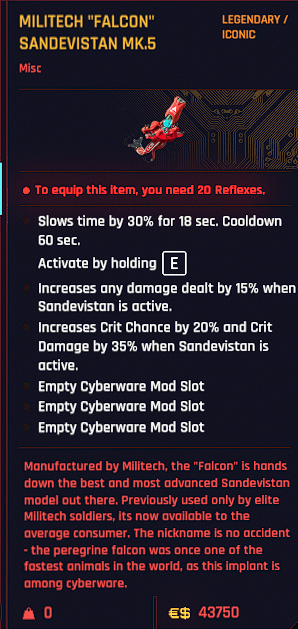 Software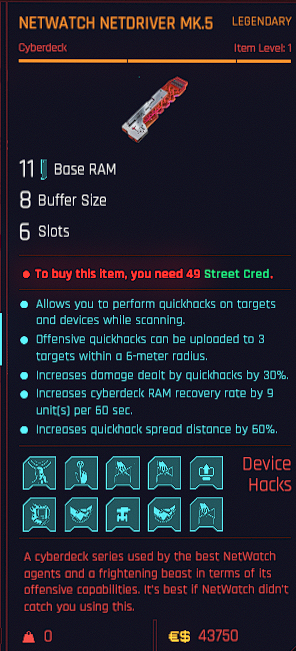 Software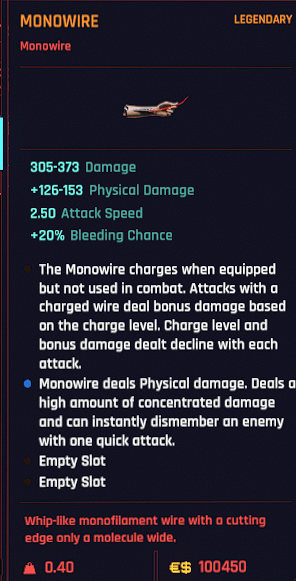 Hands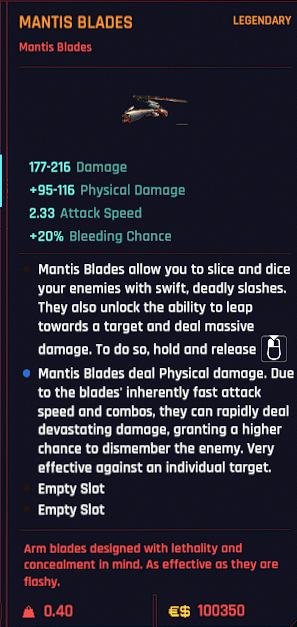 Hands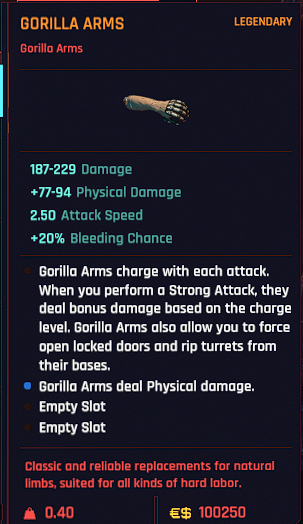 Hands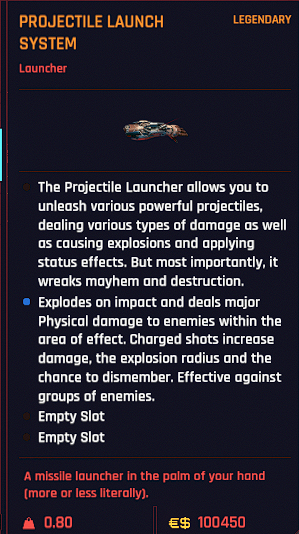 Hands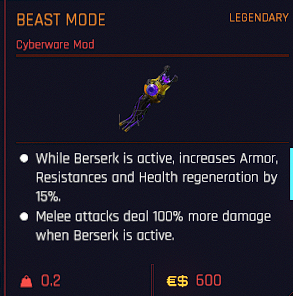 Mod
Pacifica – Westwind Estate – Ripperdoc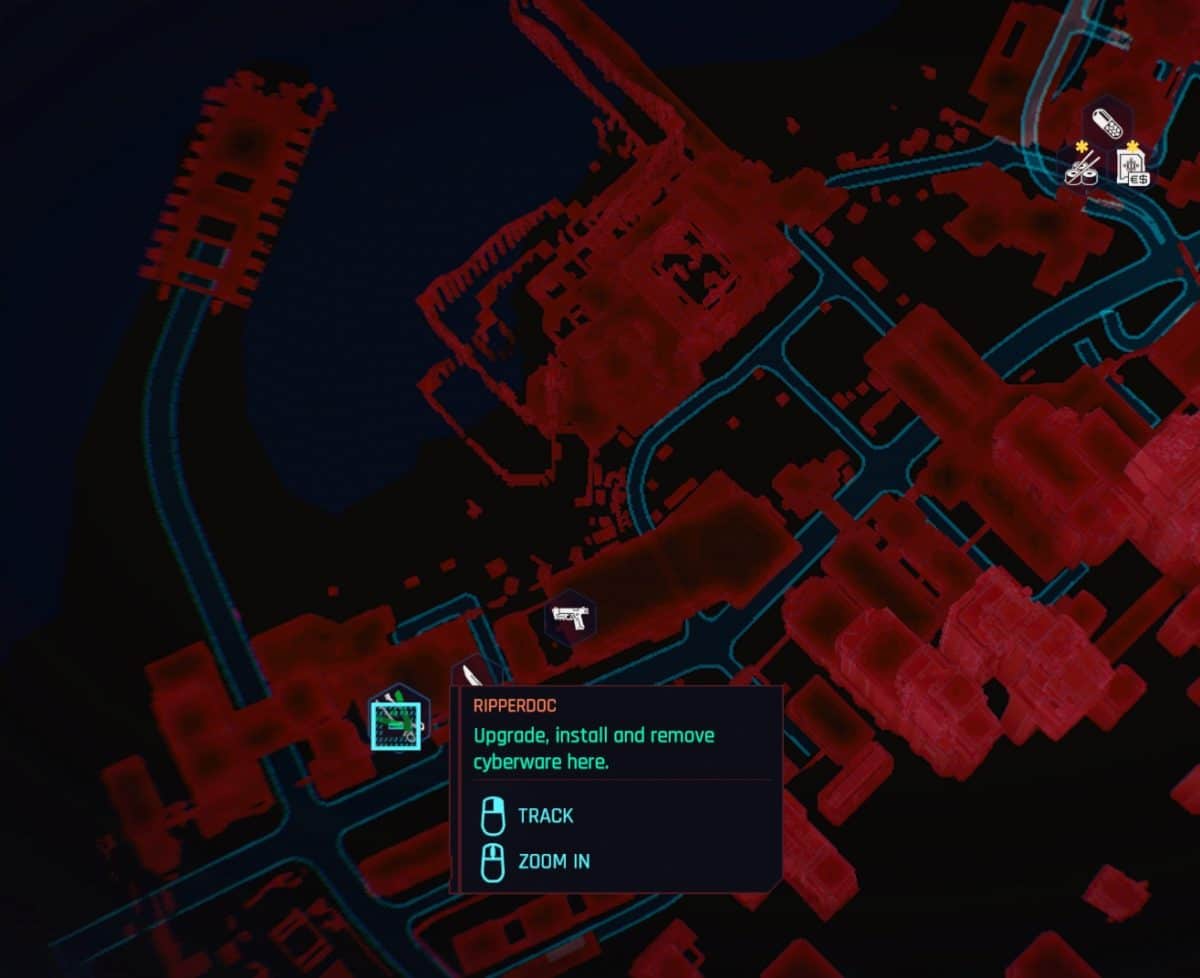 Ripperdoc

Equipment Slot

RequirementValue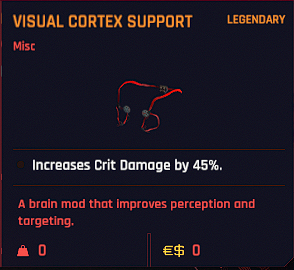 Frontal Cortex 16 INT 21,000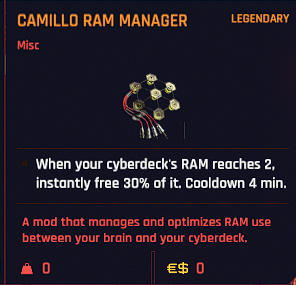 Frontal Cortex 16 INT 14,000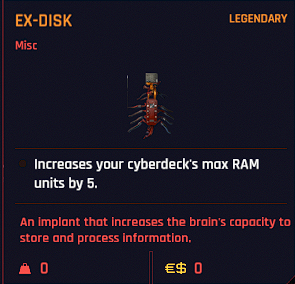 Frontal Cortex 18 INT 28,000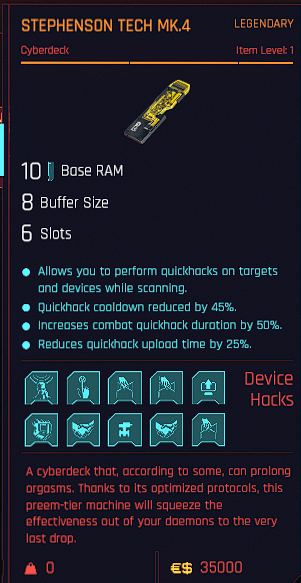 Software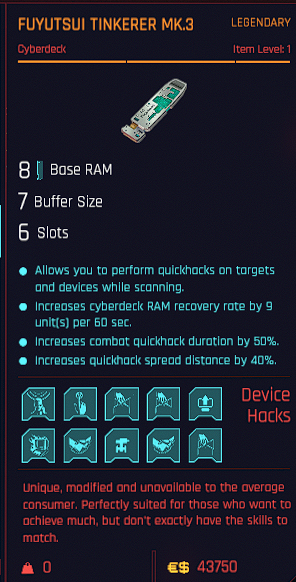 Software
Santo Domingo – Arroyo – Ripperdoc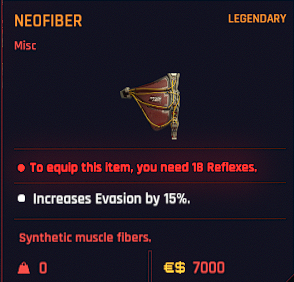 Nervous System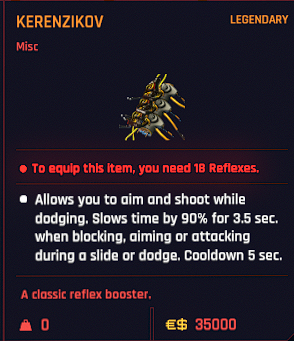 Nervous System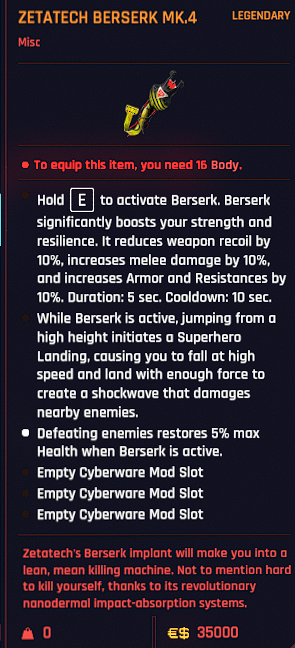 Software

Santo Domingo – Rancho Coronado – Ripperdoc

Ripperdoc

Equipment Slot

Value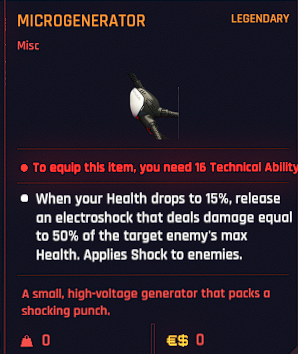 Circulatory System

7,000 Watson – North Side – Cassius Ryder

Cassius Ryder

Equipment Slot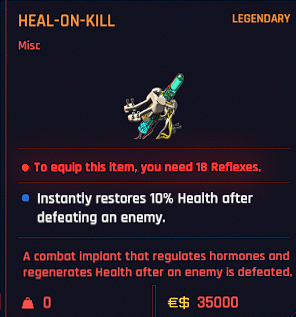 Frontal Cortex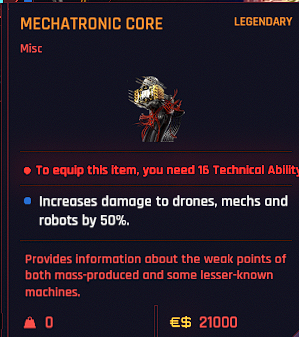 Frontal Cortex

Watson – Kabuki – Charles Bucks, Robert, & Ripperdoc

Charles Bucks

Equipment Slot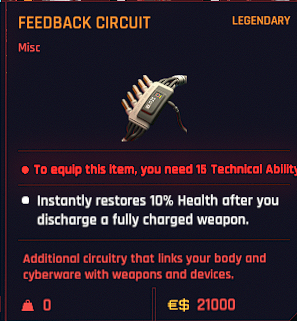 Circulatory System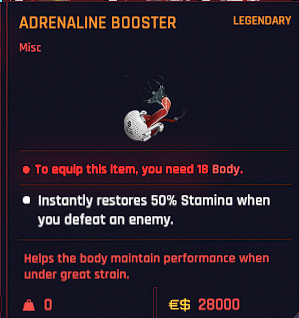 Circulatory System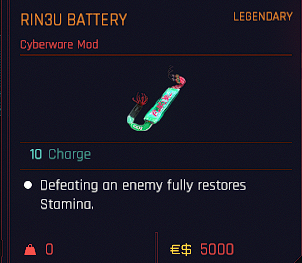 Mod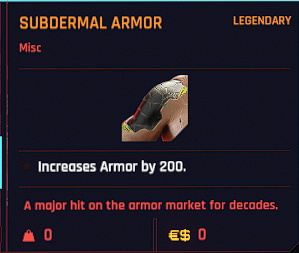 Integumentary System 14,000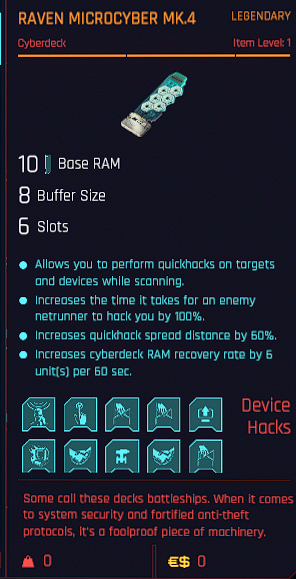 Software 35,000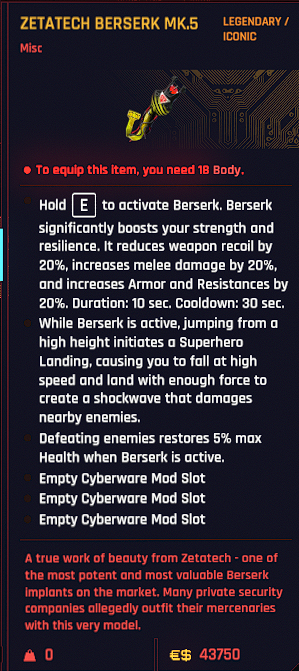 Software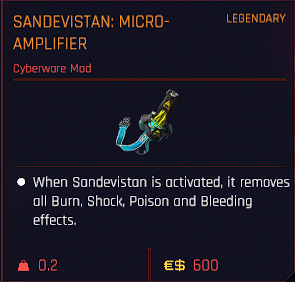 Mod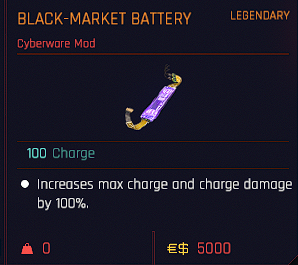 Mod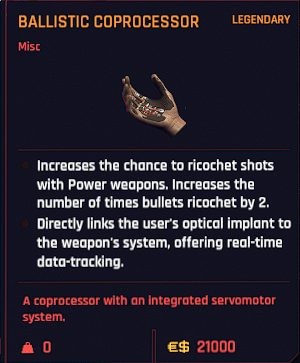 Hands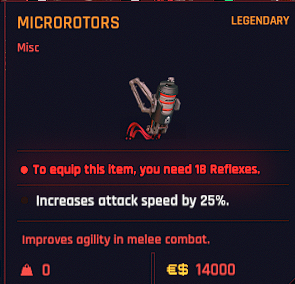 SkeletonWatson – Little China – Viktor Vector

Viktor

Vector Equipment

Slot

Value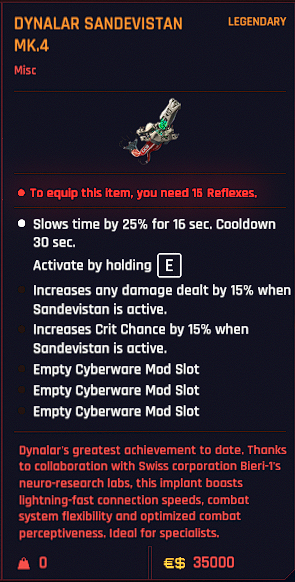 Software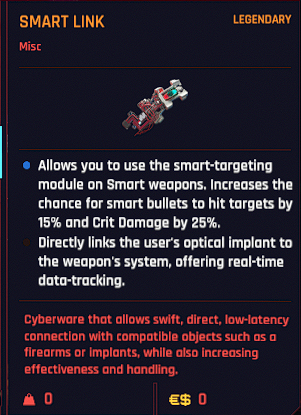 Hands 21,000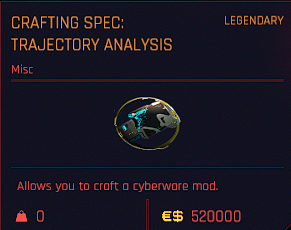 Blueprint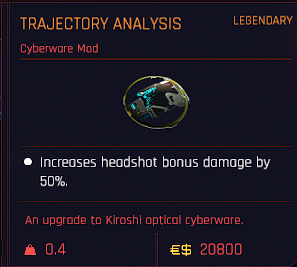 ModWestbrook – Japantown – Ripperdoc & Fingers

"MD"

Ripperdoc

Equipment Slot

Requirement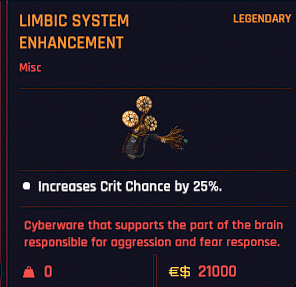 Frontal Cortex 15 INT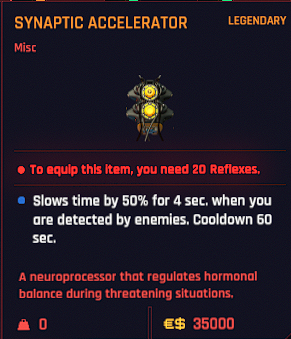 Nervous System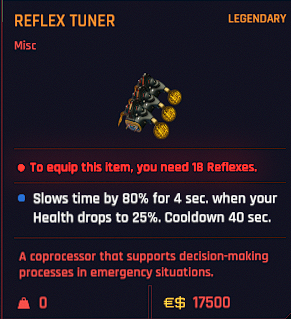 Nervous System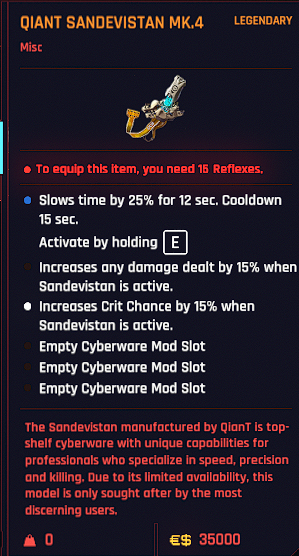 Software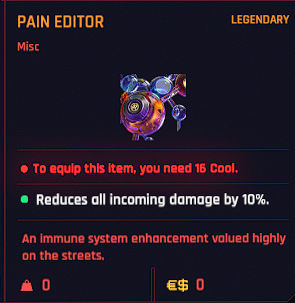 Immune System 28,000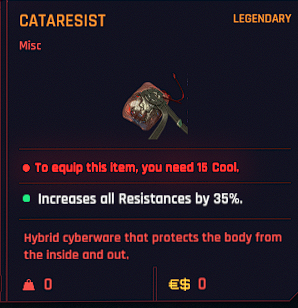 Immune System 14,000

Westbrook – Charter Hill – Nina Kraviz

Nina Kraviz

Equipment Slot

Value

Software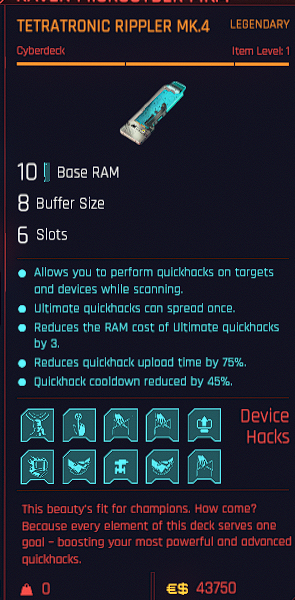 Software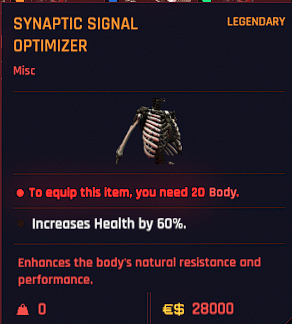 Skeleton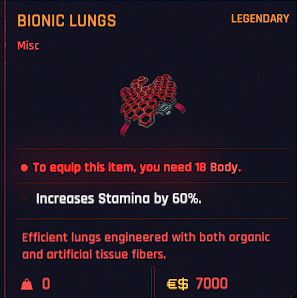 Skeleton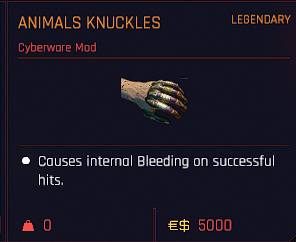 Mod